Spanish politician Miguel Angel Revilla has slammed Cristiano Ronaldo and Georgina Rodriguez. The criticism comes after Rodriguez recently gifted Ronaldo a Rolls Royce for Christmas.
The Portuguese football icon was seen in Madrid driving around in his Rolls Royce. The video went viral across social media.
Revilla, president of the Autonomous Community of Cantabria, has slammed Ronaldo for the act. He claimed that the football legend's actions were not good, considering the economic difficulties in the country. He said in a program with Spanish TV Station (via News18):
"I thought the present was pornographic. With what people are experiencing at the moment, that these things come out on TV, it's not moral. These types of attitudes seem like hard pornography."
Cristiano Ronaldo, however, has since left Madrid and is now in Saudi Arabia. He joined Al Nassr by signing a record-breaking contract. The new deal will see him earn around €200 million per year, making the 37-year-old the highest-paid player in the history of the sport.
Ronaldo, however, will have to wait before making his Al Nassr debut. He is yet to serve a two-match ban imposed by FA for smashing a fan's phone during Manchester United's Premier League away clash against Everton last season.
Rio Ferdinand defended Cristiano Ronaldo's move to Al Nassr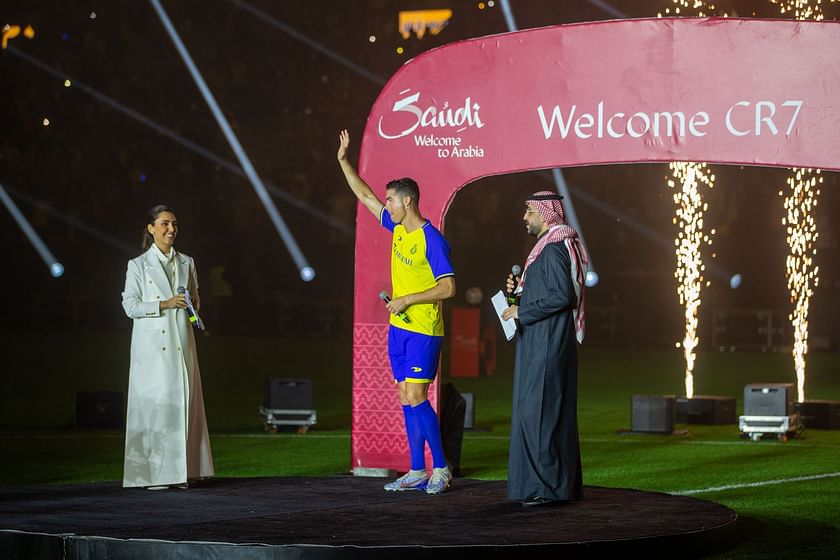 Cristiano Ronaldo's recent move to Al Nassr drew mixed reactions from fans and pundits. Many were critical of the transfer to Saudi Arabia and claimed that the Portuguese is reaching the end of his career.
Rio Ferdinand, however, defended his former teammate. He told the Vibe with the Five podcast (via talkSPORT):
"It was great to see David Beckham, Frank Lampard, Wayne Rooney, Steven Gerrard, it was great to see them go to America. What a way to finish their careers, getting great money, going to a league that's not as competitive. They've deserved that, they've earned the right."
Ferdinand added:
"That's all I saw in the media. But because it's Saudi Arabia, it's a disgrace, it's sad. Let a man go and live, let a man go and enjoy it. It's a new adventure. He's taking his family to experience a new culture."
The retired central defender concluded:
"Every single country in the world has its issues, so America has got less issues than Saudi, have they? But it's fine for all these players to go to America. Let's let them go to the States and have a swansong year and just toss it off."
Edited by Akshay Saraswat