Okpara and Razzaq might escape from possible punishment.
784 //
20 Dec 2012, 00:01 IST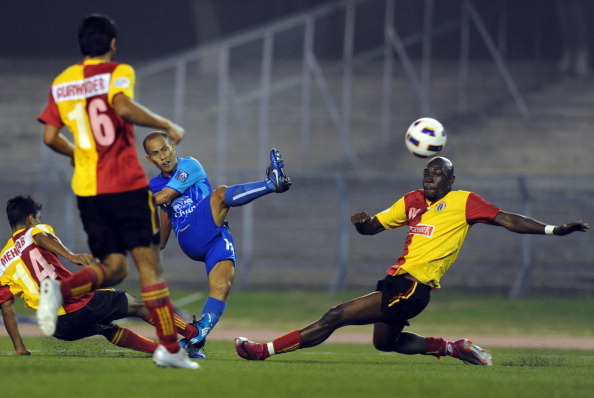 East Bengal defender Uga Okpara and Prayag United defender Bello Razzaq might escape punishment for their confrontation, which happened between after last Sunday's match between East Bengal and Prayag United, which Prayag won by 1-0. It has been reported that as both the players have already settled the squabble between them, which is why the AIFF (All India Football Federation) has decided to just hand them a warning.
Last Sunday, after the match, both these players were quite angry at each other, and got into a fight. Interestingly, the coaches of both teams, Trevor James Morgan and Elko Satori, claimed to have not seen this incident. It has been also reported that neither will be getting any kind of punishment from their clubs either.