Olivier Giroud breaks team rules; sneaks in a model in team hotel before Anfield loss
Olivier Giroud breaks team rules to sneak in a model at 3AM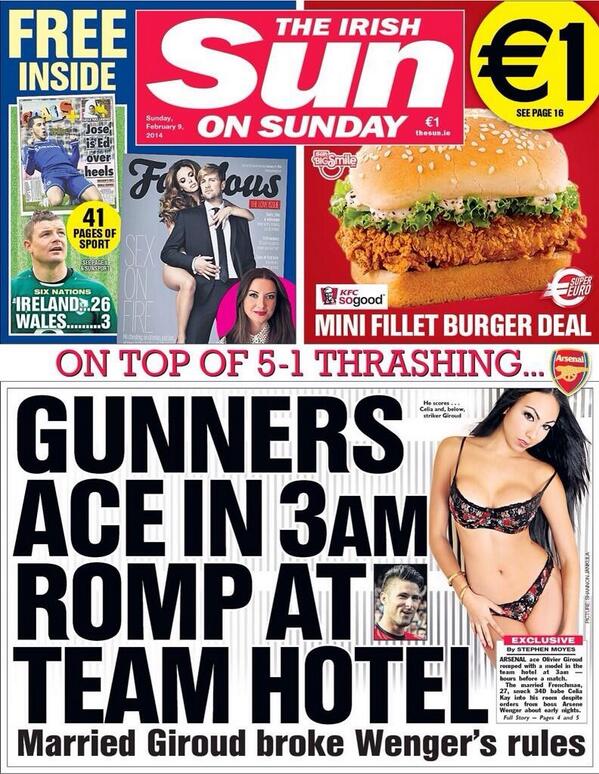 The Irish Sun have made made a serious allegation on Arsenal striker Olivier Giroud following Arsenal's 5-1 loss to Liverpool at Anfield.
In a story plastered all over the front page of their Sunday edition, the Sun have accused Giroud of  breaking team rule and sneaking in model Celia Kay into the team hotel at 3AM on the night before the match at Anfield.
The Sun's front page read :
Arsenal ace Olivier Giroud romped with a model in the team hotel at 3am – hours before a match.
The married Frenchman, 27, snuck 34D babe Celia Kay into his room despite orders from boss Arsene Wenger about early nights.
Giroud was disappointing in the game against Liverpool on Saturday and the Frenchman acknowledged as much when he tweeted post match.
If the allegations are untrue, Giroud and his legal team must sue the daily for making such slanderous accusations.