Humour: Open letter from Gareth Bale to Real Madrid boo-boys
63.67K //
17 May 2015, 16:05 IST
Dear [faux] Madridistas,
My name is Gareth Bale. After six years in a Levy-ish island named Tottenham Hotspur, I came to Real Madrid with one goal: to become like Cristiano Ronaldo. But not only have I failed to do what I came for and make SterlingOliver Queen proud, I have also incurred your wrath.
I knew that joining Real Madrid was a risk – that it was the greatest club in the world and the fans were more demanding than kidnappers asking for ransom. But I thought I would make it because I believed in my ability.
My first season was great. I scored both of the winning goals in the Champions League and Copa Del Rey finals (Marc Bartra is still running, by the way). Everyone – including me – thought that the second season would be even better for this time I had a proper pre-season.
But during the season break, something happened. An obsession placed its seed within me and it just grew to become a large tree.
Seeing Cristiano Ronaldo everyday made me realize how weak my body is compared to him. Since I joined the club to be like him, it was necessary for me to add muscle weight to my body. So I started working out like your usual WWE star.
I used to eat, sleep and work out – that became my life. And by the time the season started, I had transformed from Dr. Hank McCoy to Beast. Or at least I thought I did.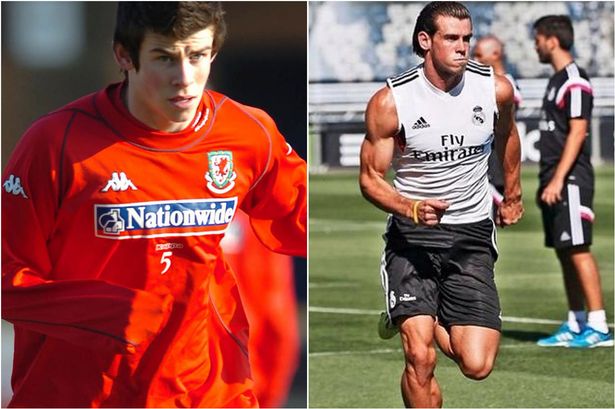 But as it turned out, I lost acceleration and I actually turned from the Flash to the Beast.
The season started very well for us and everything was going fine. Then the bad juju of 2015 struck us and my form dropped drastically. To be honest, I was never comfortable playing on the right. I need space to run at and playing on the right doesn't give me that.
Out of compassion for the birds, I built them a nest on my head (my current hairdo) and even that became a topic of discussion among you people – so much that you people are actually blaming that for my form. How stupid can you guys be?
At Spurs, I was the one to whom my team-mates passed the most to. Here, all the guys do is pass to Cristiano, as if he is the only one that exists and the rest are just there to fill the spaces. It's always him taking up most of the free-kicks, even though it is clearly evident that he has lost his set piece touch.
As if this much wasn't enough, you guys whistle me more than you whistle Barca players. Sometimes I wonder whether all Real Madrid fans are referees in disguise. When I scored the winning goals in the Copa and the Champions League final, none of you chanted my name – but when I have a bad game, you don't waste a second to make it known. There is not a single greater example of ungratefulness than this – except, may be, the personality of players who leave their boyhood club for money.
When Isco pulls off a mazy dribble past an opponent, you chant his name – and if I win the Nobel Prize, you will still boo because it wasn't the Ballon d'Or. I just don't get it. Manchester United are dying to sign me despite my poor season. And I think I will go there – at least their fans aren't THAT insensible.
I know that the great Zinedine Zidane wasn't spared by you. Heck, even a club legend like Iker Casillas isn't being spared by you folks. Honestly, you guys don't deserve great players – you deserve fakes like Julien Faubert and Royston Drenthe.
Anyways, I am not sure why I bothered to write this letter to you all. Firstly, most of you won't understand the language. Secondly, even if you do, you will probably just boo me more after reading this because you guys think that whistling – and not cheering – is the right you earn with the ticket you buy.
P.S – My agent is working out a deal with United. De Gea and some cash in exchange for me. They are willing to let go of De Gea – that's how much they want me.
P.P.S. – Turns out that De Gea has rejected to join Real Madrid after reading these four reasons why he shouldn't join Madrid – and guess what the top reason is?
Yours not-so-sincerely,
Gareth Frank Bale.
Disclaimer: This article is a work of fiction and has nothing to do with reality. This is meant for humour and humour only.