Open Letter to Shinji Kagawa from a Manchester United fan
104.84K //
01 Sep 2014, 15:14 IST
"Destiny is a good thing to accept when it's going your way. When it's not; just don't call it destiny. Call it injustice, treachery or simply bad luck"
Hello Shinji,
I called it destiny when you arrived at Manchester United. I call it injustice when you have left just two years later.
Every United fan was genuinely excited when you arrived. Having watched you tear it up for Dortmund, we were sure we had signed a world class player who would transform the club.
You were going to be our number 10. United had been famous for wing play, crosses and mainly the 4-4-2. We believed that you will bring about the modernization of the club, change the way we played. We were licking our lips at the thought of you and Rooney linking up.
I still vividly remember watching the first game of the 2012-13 season against Everton. On a night when everyone else struggled, you caught the eye by nonchalantly putting Javier Hernandez through on goal twice. But you were overshadowed by the (non) contributions of one Mr Robin van Persie, a trend which had continued till date and had finally resulted in your departure.
Over the course of the next two years, the number of games you started in your favoured position are just a handful. Gross injustice. The left wing was where you got stuck and that shackled your creativity.
In hindsight, the second season would perhaps have been better. Wayne Rooney may have left and you may well have made the number 10 your own, but all that went down the drain when David Moyes arrived. It was silly to expect a manager who likes a Tim Cahill/Fellaini type of number 10 to understand and even think of playing you. He played you there for a game and half and was rewarded with the best football under his tenure – against Bayer Leverkusen and Swansea.
Come the January transfer window, the club needed a 'statement signing' and on came Juan Mata to push you further down the pecking order. There were a few games where you both combined well, but that was just a flash in the pan.
You are a classic example of how things are not so straightforward at big clubs like United. Having talent isn't enough. Fate. Destiny. Luck. Lot of factors kick in and agonisingly for you and the fans, you did not have those factors going for you.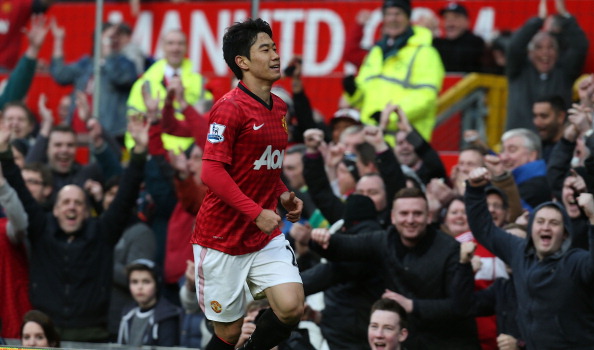 Or perhaps it was just tactical. Maybe managers did not see your fast one touch pass & move based style fit in with the slower playing style of United. It was disheartening to see mediocre players get chance after chance while you were relegated to the bench. But for two years, no matter how much you were mistreated, there were neither any complaint nor any whining. You have always given your best and fans will always remember that with gratitude.
Some dreams are never fulfilled. Some goals are never fulfilled. Some journeys do not reach their destination. All we are left with is thoughts about how well it could have gone and regrets about how badly it has gone.
You have gone back to a place where everyone adores you. Where the coach knows how to get the best of you. We are all happy for you as your talents will be on show again.
On behalf of Manchester United and its fans, I wish you all the very best for your second innings at Borussia Dortmund. I will continue to follow your career closely. I hope that you make us regret selling you.
Regards,
A Manchester United fan and Shinji Kagawa admirer.