Open letter to CAB - IPL Opening Ceremony doesn't trump football
1.07K //
04 Mar 2013, 09:08 IST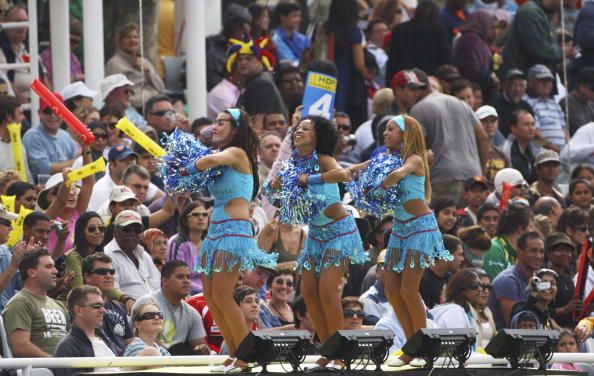 From 19 March to 3 April, the Yuva-Bharati Stadium (Salt Lake Stadium) will play host to the preparations of the IPL opening ceremony. The biggest sports stadium in India will not be available for sports competitions for a period of 16 days. Unless you count an opening ceremony of a sporting event.
The first thought which comes to mind is, we are substituting football for pomp and ceremony. When you put it that way, comparing song and dance on one hand, and sports on the other, the contrast seems even more stark. It is important to have a flashy opening ceremony to increase the visibility of the sport. But when it comes at the expense of another sport, then we must pause and reconsider.
"With a match next day, there was no way we could have such a high-profile event at the Chepauk." – a Tamil Nadu Cricket Association official said.
They say that history repeats itself. In this case, the opposite has happened. Last year, the IPL ceremony was supposed to be held at MA Chidambaram Stadium. But there was a cricket match scheduled to be played the next day. And the Tamil Nadu Cricket Association officials made it clear that "cricket comes first".' They were concerned that the festivities of the opening ceremony could end up damaging the grounds. So they changed the venue to the YMCA College of Physical Education's grounds at Nandanam.
In order to avoid inconveniencing a sport called cricket, the festivities were relocated to a different location. Is it too much to ask that the same courtesy be extended to football as well? Some time ago, I wrote a couple of articles pitting basketball against cricket, titled 25 reasons basketball is more fun than cricket. I was reproached by some cricket fans for trying to prove that cricket may be inferior to basketball in any way. I had pointed out that the distinction I'm trying to draw is not of one's superiority over the other, only that one can potentially be more fun than the other. Even then, it didn't seem like a fair and neutral article to me, but my opinion on the subject is incredibly biased. One sport requires an infinite amount of standing still, while the other demands constant motion. Case closed for me. But in this case, the can of worms has been opened by CAB member Biswarup Dey, who has tried to justify giving cricket precedence over football by the following logic - "Australian people don't watch I-league, England people don't watch I-league, but the whole world watches the IPL. Yuva-Bharati Stadium is under West Bengal government, so it does not matter what IFA and AIFF says."
As a kid, my concept of 'whole world' was limited to my home and my school. That encompassed my whole world. It seems that my kid version of the whole world wasn't as narrow as the CAB's, if it is issuing such statements. The number of countries which follow the IPL is incredibly small compared to the countries which follow football. Granted, the I-League isn't followed in many other countries, but the sport is. And India, as a nation, has more to gain if it's as good at football as it is in cricket. Although the day when that can happen seems to be very far off, it's only going to be pushed further still if we adopt the attitude which CAB has taken towards football. The Salt Lake stadium isn't even the first choice of the KKR for this. KKR officials listed Maidan and Netaji Indoor Stadium for the opening ceremony, but it wasn't working out in those places. So enter Salt Lake stadium, exit football for 16 days.
While Mohun Bagan and Prayag United are okay with the matches being held at the Kalyani stadium, as they don't like the astro turf at the Salt Lake Stadium anyway, East Bengal's general secretary is livid at this. And rightfully so. You want to expect some degree of consistency in these matters. The officials ought to stick to their policies and not switch their stand just because a different sport is involved. Last year, the venue was changed to avoid inconveniencing the matches which were scheduled to be played at the stadium. And the alternate location in that case was much smaller, yet they went through with it because "cricket comes first". Now, just because people in Australia and England don't watch the I-League, the CAB isn't concerned with what happens to the football action.
No one outside of India watches the millions of kids who play football in India for recreational purposes; that doesn't render their activity invalid. Just because the I-League isn't as popular abroad as the IPL doesn't mean that the CAB should discount it so cheaply.