Pailan Arrows stay the team to follow
968 //
05 Nov 2012, 16:06 IST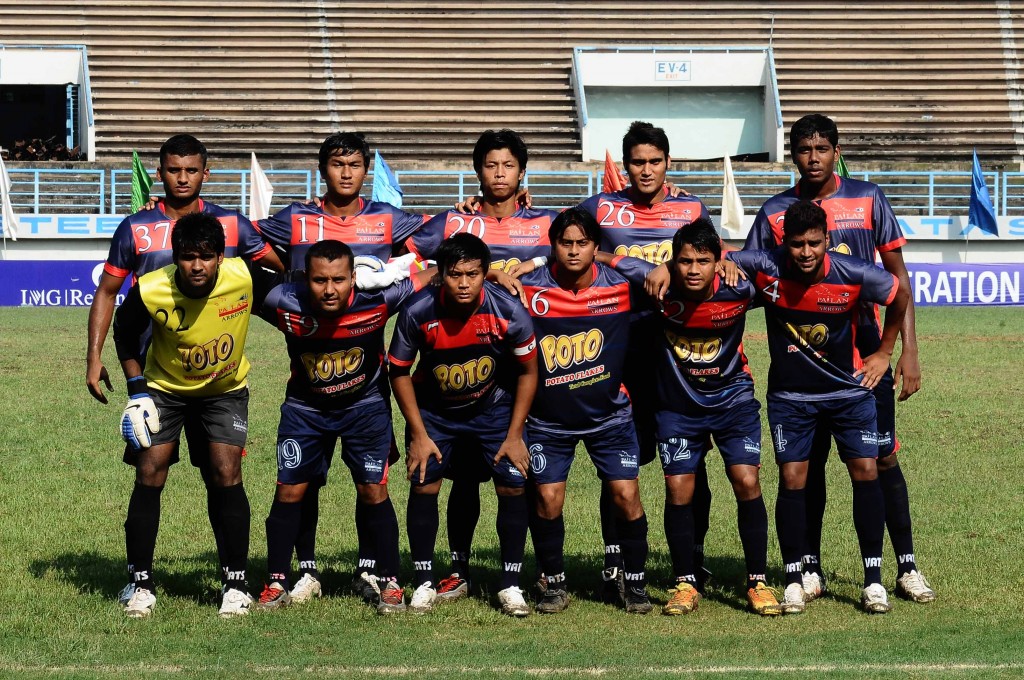 Another round in the I-League finishes, the excitement increases!
The more you have a look at Pailan Arrows, the more you stay surprised. Ask any team and they will tell you garnering a point in Goa and then in Sikkim, that too in simultaneous matches, stays the most difficult task.
Pailan have done that – first holding Salgaocar in Goa and then being held by United Sikkim Football Club in Gangtok, winning over both the sea and the mountain in the process.
Pailan stay on 8 points at present, in third position. That a team devoid of any foreign recruits and comprising all U-21 boys are off to such a start, speaks about the tactical acumen of Arthur Papas.
Pailan's goalless draw against United Sikkim Football Club, however, was not sweet for all. It had someone sent off – former India Captain Bhaichung Bhutia. Coming on as a substitute in the 78thminute to change the course of the match which was till then dominated by the Arrows, the veteran of many a battle was booked twice within a span of six minutes and had to walk back into the dark tunnel.
Meanwhile, Dempo SC stay at the top of the table as they managed to hold East Bengal to a 1-1 draw in an away match. The match was touted as the one to look out for and the home team, despite enjoying territorial domination stayed guilty of not being able to convert it to their advantage.
In any case, arch rivals Mohun Bagan recorded their second consecutive victory, this time a facile 3-1 victory against Sporting Clube de Goa. All the three goals came from Odada Okolie and the one from the free-kick has already been labelled as 'World Class.'
Elsewhere, travelling to Shillong proved tricky for Prayag as despite Ranti Martin's brace, the star-studded squad went down 2-3 to Shillong Lajong FC, while Salgaocar and Churchill Brothers completed their engagements with minimal fuss piping Mumbai FC and Pune FC respectively by solitary goals.
In Delhi, there was a flurry of goals as ONGC hosted Air India. ONGC, who trailed 0-3 at the interval, came back strongly in the second half scoring two goals in two minutes but Air India had the last laugh winning 4-2. Six goals were scored in all and obviously, no one is complaining. After all, it's all about goals.