Paul Scholes - A Manchester United Legend
1.37K //
25 Mar 2013, 12:01 IST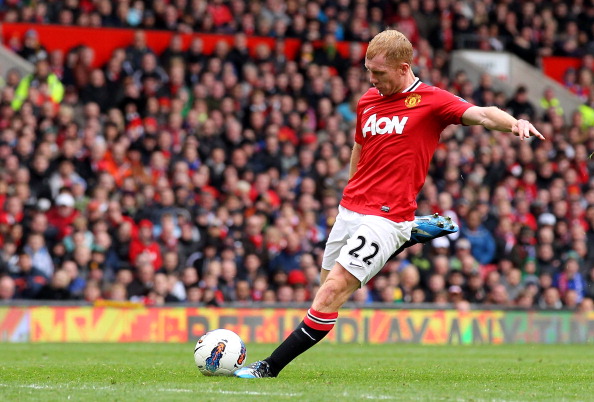 It was the semi-final of the Champions league. United had drawn 0-0 at the Camp Nou. The match at Old Trafford was to be the decider, the stage was set at the Theater of Dreams for someone to light the passions of the United faithful. Scholes received a misplaced pass from Marquez. With a brilliant first touch, he opened up his body and as the stadium shouted 'Shoot', he let fly, into the top corner, from 25 yards out. Scholes had scored in a big match, again.
Paul Scholes, fondly known as the Ginger Prince of Old Trafford, has had an illustrious career, to say the least. Scholes is like the superstar of yore. A one club man, the Oldham Athletic fan, for me, rates alongside Giggs and Cantona as the finest United player I have seen play.
Only the third player to make 700 appearances for United, Scholes took more time to break in to the first team. He broke into the first team in the 1995-96 season, and partnered Andy Cole while Cantona was suspended. Earlier in his career, he was more of a goal-scoring midfielder, but after the departure of Roy Keane, Scholes, at his prime, changed the style of his game and became a defensive midfielder. Indeed, in both his roles, he was equally effective. He played a key part in United's Treble and another fact that is often overlooked is that after Giggs, Scholes is the only player to score in every season from 1995-96 onwards.
"Paul Scholes is my favorite player. He epitomizes the spirit of Manchester United and everything that is good about football" – Sir Bobby Charlton
Such high praise from one of the greatest players in the history of the game is not unfounded. He is one of the most under-rated players in English history, so much so that he was never considered as good as Gerrard or Lampard. For me, he is superior to both. Lampard may get more goals and Gerrard may be better defensively, but as a midfielder there is not a man in this generation that can achieve the excellence the United legend has.
He has a faultless first touch, amazing holdup play and of course, his eye for the perfect pass is, well, legendary. Indeed, watching Scholes spraying perfect diagonal passes for Neville, Evra, Giggs, Beckham, Rooney and others has been something pretty regular for United fans. And it is not only his long passes that are awesome. He can slip in the perfect ball, play one-twos or play as a support striker. The most noticed factor, though, about his game is his long shots on goal. Capable of scoring from ridiculous distances, the Ginger Prince has scored some of the most awe-inspiring goals in world football. One that comes to mind is an unusual one; unusual because of its conception and effectiveness. Against Bradford, United won a corner. Beckham, whose set-piece delivery was phenomenal, looked to have miscued it and it was falling outside the box. In came Scholes and volleyed it home through a sea of defenders. I do not think any player in modern football has the technique to implement that kind of a volley successfully.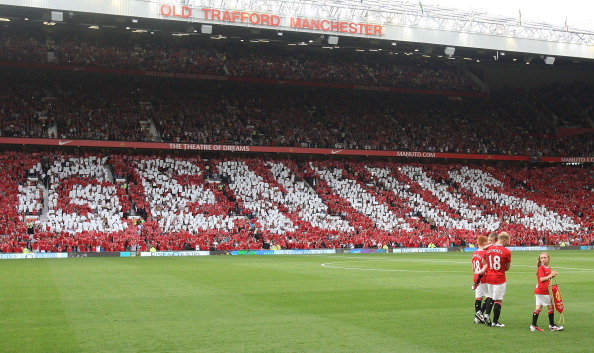 "Why isn't he playing for England? It is crazy. Scholes is a great, great player, so experienced, and still for me, one of the best in midfield. Manchester United are lucky to have him" – Jose Mourinho
Now, Mourinho says a lot of things, but this is one I tend to concur with. Forced out to the left of midfield to accommodate Gerrard and Lampard in the center, Scholes decided to retire from international football. I think English football lost out on a great talent. He certainly could have been the piece that made the Golden Generation click. And when you factor in the fact that the dualism between Gerrard and Lampard was never solved, the loss hurts all the more.
"I am star struck when I see Paul Scholes, because you never see him. On the pitch, you can't catch him. Off the pitch he disappears" – Luis Figo
Beckham and Giggs became brand forces, Rooney got caught in disciplinary issues and Keane rubbed people the wrong way. But Scholes always shirked the limelight. He never wanted the focus on himself, he hardly ever gives interviews and has never been caught in disciplinary tangles. Living a very private life, Scholes has never responded to critics; indeed he chooses to give his answers with his game. By his own admission, Scholes was afraid to perform well at the beginning of his career for fear that it would focus media attention onto him.
As he enters the twilight of his career, his importance is felt by his absence. Indeed, he came out of retirement to almost lead United to the Premier League. The Mancunians have Carrick and Cleverly, but even both of them together are unable to fill the void left by the Ginger Prince. Also, Scholes possesses the rare quality that typifies legends – grit. When he decides to finally call it a day, it will be a sad day for all United fans. I do not think that anyone can ever replace this icon. His legacy extends to more than the roomful of trophies he has won, his legacy is that of a man who always left it all on the field and inspired millions to love the game.
"In the last 15-20 years, the best midfielder – the most complete – is Scholes. I have spoken with Xabi Alonso about this many times. Scholes is a spectacular player who has everything. He can play the final pass, he can score, he is strong, he never gets knocked off the ball and he dosent give possession away. If he had been Spanish then maybe he would have been valued more" –Xavi
Paul Scholes, you indeed are the best.