Phil Neville enters the 500 club
Everton captain Phil Neville completed 500 English Premier League appearances on Wednesday when he took part in their match against Wigan Athletic at Goodison Park.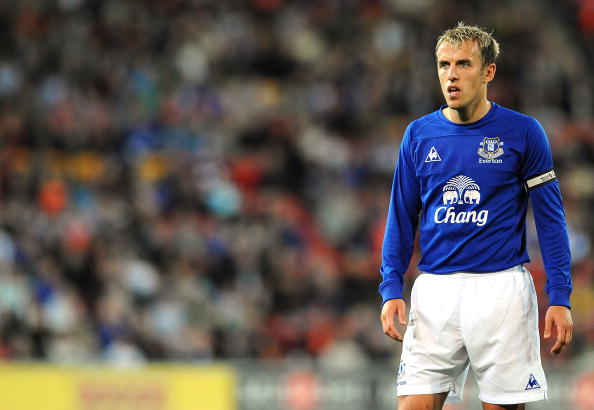 Phil started his career at Manchester United along with elder brother Gary Neville and played at the club for ten years from 1995-2005 before moving to Everton where he has been a regular ever since. Neville amassed 263 appearances at United and is currently on 236 at Everton.
The other players to have completed 500 EPL appearances are:
Ryan Giggs 608*
David James 572
Gary Speed 535
Frank Lampard 532*
Emile Heskey 516
Sol Campbell 503