Portugal authorities congratulate Cristiano Ronaldo for winning his third Ballon d'Or
2.04K //
13 Jan 2015, 15:21 IST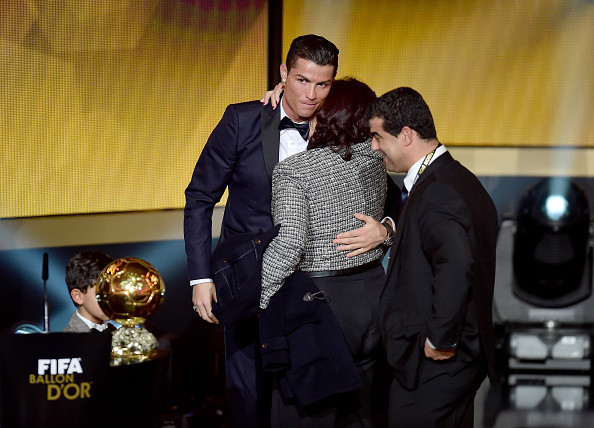 Lisbon, Jan 13 (IANS) The Portuguese authorities congratulated their country's football superstar Cristiano Ronaldo on winning the Ballon d'Or award for the third time.
Ronaldo won the Ballon d'Or award Monday at a ceremony in Zurich, beating FC Barcelona forward Lionel Messi and Bayern Munich goalkeeper Manuel Neuer. "It has been an unforgettable year," he told the crowd after his victory, reports Xinhua.
Ronaldo won the award for the second straight year. He had also won the award in 2008. He earned 37.66 percent of votes, while Messi got 15.76 and Neuer 15.72.
"This prize is the recognition of his exceptional sport level, the determination and dedication he has showed throughout his career as a footballer," said Portuguese President Anibal Cavaco Silva, in a note published on the official website of the Presidency of the Republic.
"Contributing to the enhancement of sport in Portugal and to the international projection of our country, this important trophy adds to the extend and relevant number of awards he has received as a footballer, both at home and abroad."
The president added that the 29-year-old was now part of an "exclusive number" of footballers internationally who had won the award for the third time.
Antonio Costa, leader of the main opposition Socialist Party, said Ronaldo was a symbol of the "capacity to overcome problems, effort, and tenacity" and that he was delighted to see he had broken "all imaginable records".
Portugal's Minister of the Presidency and of Parliamentary Affairs Luis Marques Guedes, who also supervises sport, said the prize "fits him like a glove".
He thanked Ronaldo for his "work, talent, quality and merit" and said the award was a source of pride for the Portuguese. Ronaldo broke a record in last season's Champions League scoring 17 goals and helped his club Real Madrid clinch its record-stretching 10th title.