Cristiano Ronaldo ruled out of Greece friendly, could miss World Cup
17.95K //
31 May 2014, 16:05 IST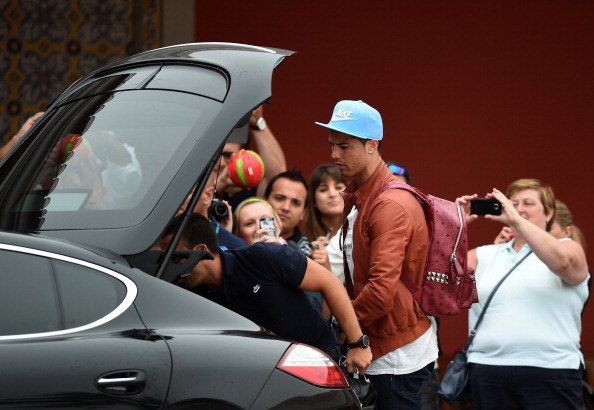 Real Madrid forward Cristiano Ronaldo has been ruled out of the squad for Portugal's friendly against Greece on Sunday, and is doubtful of missing the 2014 World Cup.
The 29-year-old missed the team training on Friday after struggling with muscular pain in his left thigh.
"He [Ronaldo] will be with us but he will not compete," Bento was quoted by the Daily Mail.
When asked about Ronaldo missing Portugal's World Cup opening match against Germany on June 16, Bento said, "I don't think so but I have to consider every scenario. What I don't want to do is put any sort of pressure on a player that causes them to compete when they are not in a right state to do so."
He continued, "We're not setting any deadlines. The player's well-being comes first. I want him to be in the best possible form without running any risks. We must have a team that competes with the players who are usually the first choices and can compete with players who maybe aren't among the first choices."
Real Madrid physiotherapist, Javier Santamaria has apparently been brought in to speed up Ronaldo's recovery process with the tournament only two weeks away.