Profiling the future: Marc-André ter Stegen
4.12K //
04 Mar 2013, 20:07 IST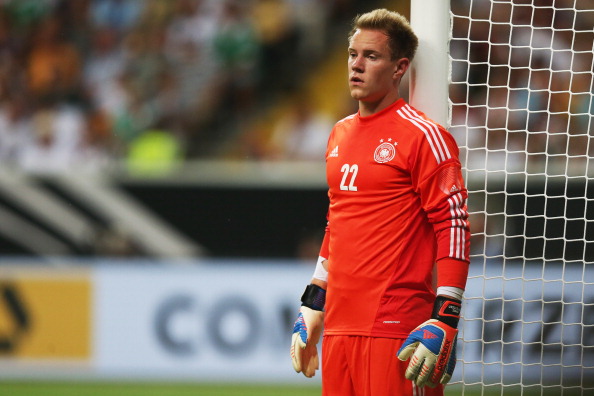 The 2010-11 season saw Borussia Mönchengladbach avoid relegation by winning the Bundesliga relegation play-offs. After 22 matches, the team had accumulated only 16 points and were at the bottom of the table. But they should thank the heroics of a rookie goalkeeper for even getting a chance to take part in the play-offs.
He is no more a rookie now. He is only twenty but already many tout him as the new Oliver Kahn. With the rumours of Victor Valdes leaving Barcelona flaring up, ter Stegen is considered as a potential replacement for him. It is reported that he has signed a four season pre-contract with the Spanish giants and is set to join the team this summer.
Marc-André ter Stegen joined the reserve team of Borussia Mönchengladbach, known as Borussia Mönchengladbach II, on 2009. By 2010, he started to prove his talent and became a regular member of the reserve team. His performance was so impressive that he was frequently seen on the first-team bench.
Luck worked in his favour. Borussia Mönchengladbach was having a bad season. First-choice goalkeeper Logan Bailly was also far from his best. His uninspiring performances gave Ter Stegen a chance to prove his talent for the first team. He did not disappoint. On his debut, he displayed a solid performance against 1. FC Köln. He kept his place in the team for the remainder of the season. Thanks to his one-man-display, his team was able to avoid relegation and also secure a memorable 1-0 victory against Borussia Dortmund, the eventual champions.
In the 2011-12 season, Bailly was sent on loan to a Swiss side. It cemented Ter Stegen's place in the team. His performances kept on attracting scouts from all over the world. He, along with his team-mate Marco Reus, put in inspired performances throughout the season, which kept their team in an unlikely title challenge.
Ter Stegen knows that he has to compete with Manuel Neuer for the number 1 spot in the German National team. But he is ready to fight. He has tons of talent to help him with his quest. Ability-wise, he is not far behind Neuer. Sepp Maier, the ex-West Germany legend, has said, "Marc is virtually on par with Manuel Neuer. Neuer has just preceded him. He plays for Bayern and distinguished himself internationally." Jörg Stiel, the ex-Borussia Mönchengladbach player, has also stated that, "Marc is better and has more quality than Manuel Neuer."
Ter Stegen got his reward. He was called up for the provisional squad for UEFA Euro 2012, but failed to make the cut.  He made his debut on 26 May 2012, in the 5–3 loss against Switzerland in a friendly match. He has represented Germany in all the youth squads and has made 2 appearance for the senior squad till now.  He has even saved a Lionel Messi penalty within his short international career.
He has been frequently compared to his childhood hero, Oliver Kahn. The former German legend is also full of praise for the German youngster. "It is really interesting to see how consistent his performances are considering his age. Lots of aspects of his goalkeeping game are already very good – his extraordinary reflexes, cross-catching, leaving the six-yard box and reading the game. Everything he does, he does with enormous calmness. You never get the impression that he is flustered.", Kahn explained.
Ter Stegen likes to keep his defence well organized, and like Kahn, easily gets angry if they fail to. Time will tell whether he will become the next Oliver Kahn.