Proud Moment Number Thirteen
813 //
23 Nov 2012, 23:24 IST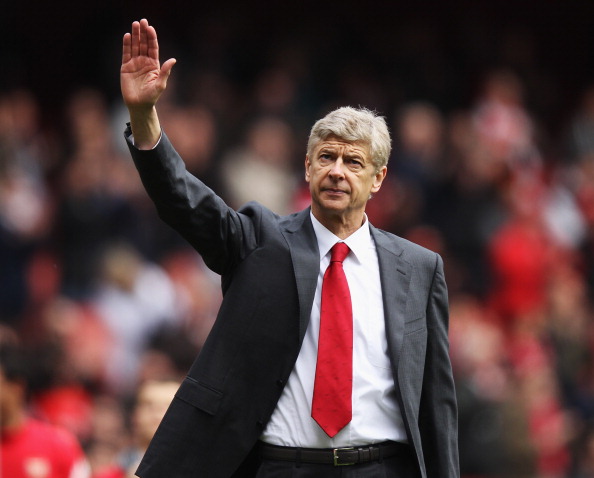 Go back a couple of years and football would speak of great legacies, go back a decade and you'd remember epics of the invincibles. One of the most successful clubs to date, winning thirteen First Division and League titles as well as ten FA Cups, Arsenal has a legacy that could put most to shame. In a comprehensive standing of the entire 20th century, Arsenal would pip all the other clubs by miles. Unfortunately, now Arsenal only has legacy to speak of, legacy and beautiful football. Despite being the fourth most valuable association football club in the world, it hasn't picked up a top spot; but like we say always, In Wenger we trust.
Despite their various shortcomings that invariably land them between a rock and a hard place, Arsenal has managed to secure a position in the last sixteen with a win over Montpellier at the Emirates on Wednesday. Wenger has a lot to be happy about, especially since this is the thirteenth year that Arsenal have made it through to the Champions League knockout stage, in fact, only the Spanish big wigs, Real Madrid can boast of a better record can Arsenal. Wenger when asked about this feat mentioned that he felt massive satisfaction, especially since he has often been accused of not spending enough to acquire star performers.
Arsenal haven't won a trophy in the last seven years but that doesn't take away from the fact that this is a team that has created prodigal footballers, polished enough to be poachable. In Wenger's defense, he has brought in players like Podolski, Cazorla and Giroud but he has also lost on Van Persie and Song; players who have the potential to carry a team on their shoulders. However, despite the loss that earned Wenger a lot of slack, the team has managed to play impressively in the League fixtures. Wenger stated that his team has a "way of doing things" and is a sound financial position, he also reiterated the fact that he relies heavily on the talent that the team's youth wing churns out. In one of his most sound quotes, Wenger said, "I think there are many different ways to be successful and I am glad our way is one of them".
Arsenal might have put the war of the sixteen behind them but they have a long way to go in the Champions League. Arsenal is to face Aston Villa soon, not admittedly strong competition, but they have proved that they can surprise us without warning, in light of their frivolous first half antics; the top boss has called for some "domestic consistency". Wenger believes that if Arsenal plays the kind of football that is expected of them, a title wouldn't be too farfetched an idea. In light of this need, Wenger has also asked for a "concrete commitment" from Theo Walcott, with one foot out, the player doesn't do much for the team.
Interestingly, this was Arsenal's first home Champions League win against a French side; previously, they have either drawn or lost matches. If this marked the end of the "French Jinx", maybe it's time for an end to the seven year itch.