Pune FC have a point to prove against Churchill Brothers
672 //
03 Nov 2012, 20:32 IST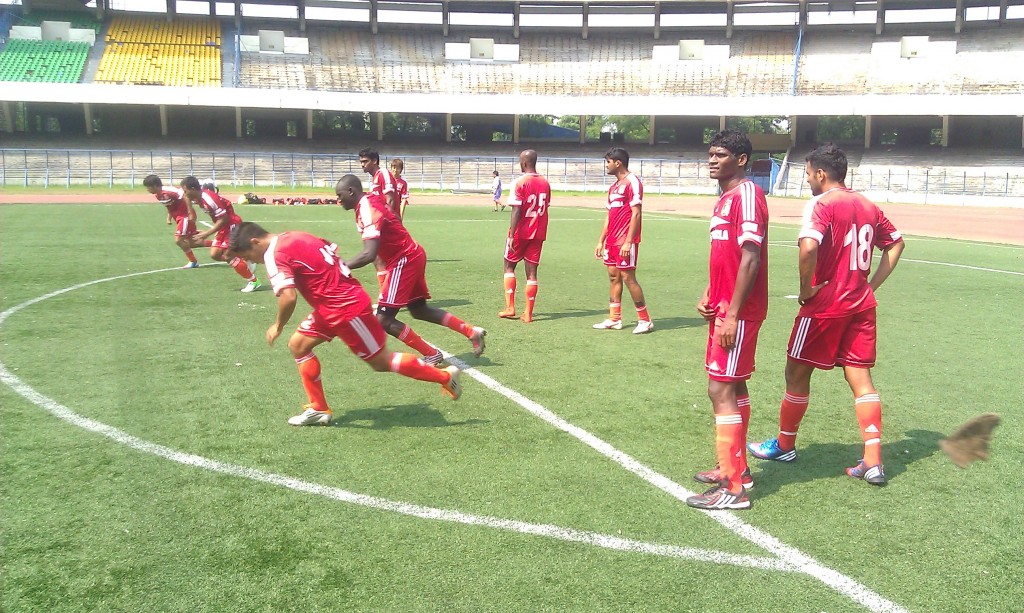 Pune - Pune FC will be out to prove that their slip-up in the previous round was a case of being unlucky when they take on Churchill Brothers in an I-League Round-4 home encounter on Sunday.
Back in familiar surrounds, Pune FC goes into the encounter aiming to take heart from the two-match winning start they've enjoyed this season at the Shiv Chhatrapati Sports Complex, Mahlunge-Balewadi.
With six points apiece, the teams are separated by goal-difference with the Goans edging out the home side for a place in the Top-5. The scenario, thus, makes it important for Pune FC to get back.
Coach Derrick Pereira on the eve of the match was optimistic that his boys were ready to move on.
"Past results aren't the job on hand, but getting on with the next is top priority. One needs to concentrate on what has to be done the next time out on the pitch," he said.
On the opponents, who will be playing their first away game, the coach said, "We are up against a good quality attacking side. We have to be at our best to counter that."
The key to Pune FC's success rests in how best they cope with Churchill's dependency on their foreign fire-power for goals. In this season 14 of the 17 goals have been scored by Lebanese striker Akram Moghrabi (7), Brazillian midfielder Beto (5) and Gabon striker Henry (2).
While Pune FC will be looking to get back to winning ways, the other fact the host's will like to set straight is the two successive losses suffered in last two seasons at Balewadi.
Both teams face off for the seventh time and Pune FC in all time head-to-head meetings edge out the Goans.
Moreover, with Churchill already scoring a win each over all Maharashtra teams, including Air-India in the Federation Cup, Pune FC will also be out to prevent a clean sweep.