Rafael admits missing Fabio but says he's become more mature
921 //
15 Nov 2012, 09:42 IST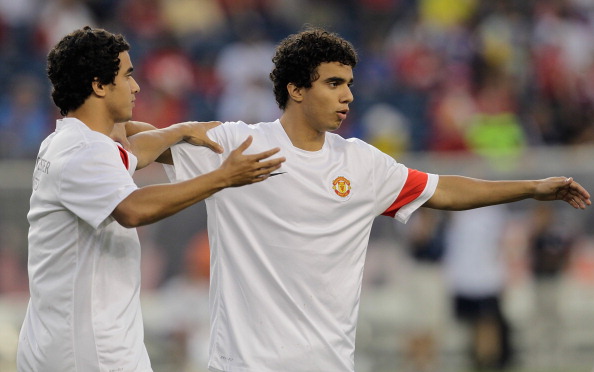 Rafael has admitted that he misses his twin brother Fabio, but says the two being apart has seen a growth in his maturity levels. The two full-backs have grown up together playing football from the age of 11, when they were both spotted by Brazilian side Fluminense – and with Fabio on loan at QPR this season, it's the first time they've ever been apart for a substantial period of time. While Fabio's been struggling with injuries at QPR, Rafael has been impressing at Old Trafford, and has consistently shown how he's capable of being our first choice right-back.
Speaking to MUTV's Inside Carrington programme, Rafael admitted that being without his brother is strange but he thinks that both of them have benefited from it. "It's not strange but it's different," he said. "We're close and I was always together with him but it's been good for us, just to become more mature. I used to ask him all the time if I needed something but now I need more of my own mind so I've grown more mature. It's bad because I miss him but it's good to learn more."
The exact effect that splitting the twins up has had on Rafael is obviously unknown, but there's no doubting that his performances for United have improved, something that's probably down to the consistent playing time that Rafael has been given so far this season. While we've seen the best of Rafael and witnessed the potential that could see him become an important player in the club's future, Fabio is seemingly a few years behind Rafael, and hopefully the loan deal will help bring out the best in him too.
Rafael claims that his conversations over the phone with Fabio has helped both of them, using the time to critique each other's games. "Of course – we often speak," he stated. "He is always calling me back to say something is not good about my game! It's always been like this. He is back in training now and maybe, when he plays again, we'll keep doing this." The Brazilian twins certainly inject a bit of energy into United and, if all goes well with Fabio's development and Rafael continues his current vein of form, then both of them will be able to plan a long-term future in Manchester.