Raheem Sterling and Liverpool
1.09K //
22 Dec 2012, 15:40 IST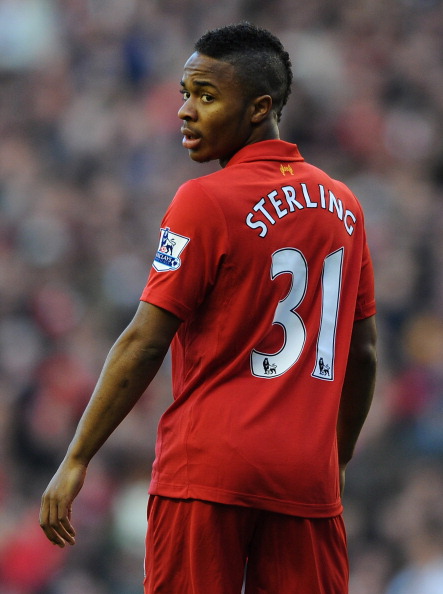 Today, Raheem Sterling is unquestionably one of rising stars in the world football. Further, I am very positive that he is going to be one the brightest among them. His recent performances for Liverpool have impressed scouts and managers worldwide. As a result of his notable performances, he was rightfully rewarded with a national team call up for Roy Hodgson's England side.
Retaining the 18-year old services at Anfield was, for sure, on top of the "to do" list for Brendan Rodgers before the New Year arrived. Ever since taking charge of Liverpool, Brendan Rodgers has been fielding more youngsters in the first team, giving them a really vital chance to prove themselves. Grabbing these opportunities, Sterling has gone on to become a first-team regular at Anfield. Putting up such an impressive show in the Premier League compelled the manager to develop great faith in him.
Ever since Torres left Anfield for Stamford Bridge, Liverpool have been going through a rebuilding phase. With Gerrard playing more of central role in the midfield, Liverpool lacked the width in attack over the years. Sterling proves to be the ideal solution for this predicament. He is highly influential with his remarkable support play. Sooner rather than later, he would want to be in the middle of the proceedings on the pitch. All that the coach is waiting for is his young starlet to gain some vital experience before he is actually handed the responsibility.
Taking a look back, you would find that there was a time when the partnership of Gerrard and Torres seemed to be invincible. Maybe Sterling would provide this much needed dimension to Liverpool. He might be the answer to most of the woes that Liverpool is facing presently.
Sterling was signed from QPR in 2010 for an initial fee believed to be around £500,000. However, he has proved that he is worth much more than that in a short period of time. The level of talent that he possesses at this age is splendid. This might draw in the interests of big spending clubs in the future who would wish to have him on their side. Although he must take a decision which would polish and whet his talent to the fullest. One must always remember playing for a Club in your home country is always an advantage. Following Gerrard's example, representing Liverpool would be a more rewarding job for him both at the Club and International circuit.
Brendan Rogers said he always congratulates players when they sign a new contract and he then warns them. The warning is in order to make the players realize that they have to strive harder to achieve better and bigger heights for their own as well as the club's success. The manager definitely possesses the capability to make the players put in that extra effort required to be successful.
We have to wait and see how high he is able to scale the ladder of being a successful footballer throughout his career. However, his decision of staying at Anfield just might be the ideal start for another Liverpool star in the making.