Raheem Sterling - The young prodigy of Liverpool FC
933 //
05 Nov 2012, 19:18 IST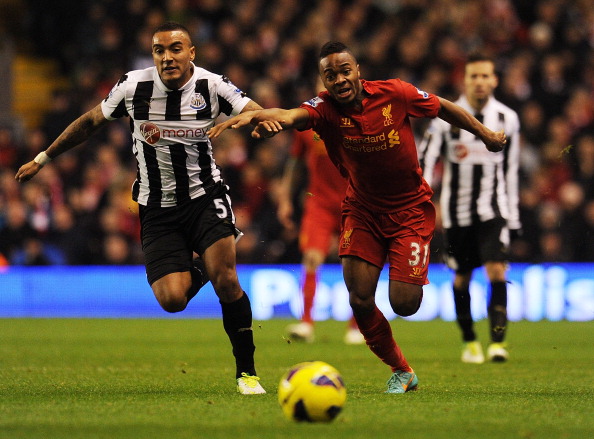 At just 17 years of age, Raheem Sterling is already a star for Liverpool fans. With scintillating pace down the flanks, he is already being looked upon as the next big thing which can help Liverpool back to the top of English football.
Let's have a look at this promising youngster, who can be a fascinating prospect in the years to come, both for Liverpool and England, or Jamaica, whichever he chooses.
Coming from a small town in Jamaica which can be described as one of the most deprived areas on the whole island, Sterling's story from rags to riches is almost complete. He just needs to stay on track, and Liverpool's rise back to the top might just coincide with his rise as well.
Having migrated and then been brought up in the narrow lanes of London, with QPR developing this young prodigy since the age of 10, he has always been the centre of attention, with Jamaica's national newspaper hailing his quick progress. He was then signed by former Liverpool manager Rafa Benitez for a paltry sum of £600,000, with the fee rising to £5 million depending on the number of first team appearance he made.
Although immediate results were not something which was expected, the acquisition has showing results for current gaffer Brendan Rodgers. The amount of faith he has shown in the young winger has been tremendous, and the way the player has reinstated his manager's faith by classy performances is even more delightful for fans and his team mates alike.
At a position where last season's costly purchase Stuart Downing is not performing up to standards, why Sterling was not called up by Dalglish, only he can tell. His raw pace and flair is something which they hugely missed last term, and only if he was played regularly, what could have been!
With the level of his performances absolutely top class, and with so many years to go in his playing career, Liverpool and England can certainly return to the top of football tables unless he decides to choose his career options elsewhere (he can also choose to play for Jamaica as he was born there, although he has appeared for England U-17 an U-21 teams, while making an appearance on the bench for the senior England side).
Playing Style
Sterling has always been a direct player. With good pace on the ball and even better dribbling ability, he has showed he is fearless while running at defenders. His balance on the ball is good but improvements have to be made on his bulkiness, which will come over the years. With agile, intelligent movement and awareness of the ball, Sterling appears to be on the right path for glory.
Playing alongside him used to be an embarrassment for players who were much elder. His nutmegs and sudden change in pace used to be surprising for fellow players and fans alike. He used to be inconsolable when his team lost even when he played well. His mentality is definitely one of his strongest attributes. He is a type of player "for whom you've just got to roll out the red carpet and give him a platform to perform", as his ex- coach at QPR describes him.
In his 11 appearances this season, Sterling has already scored one goal with a couple of assists and has certainly proved to be a handful for defences. Hopefully for Liverpool, his scintillating form will continue throughout the season, which could help Liverpool to greater things.