Fans across all ages point at various aspects when comparing the top 5 leagues - European trophies won, UEFA coefficients, the competitiveness of a certain league, the glamour quotient, match attendance, television viewership... It goes on and on with new arguments surfacing at the drop of a meme.
So after much deliberation, we decided to rank them ourselves. Let it be known far and wide that these are now the official rankings and anyone who says otherwise will be compelled to appear before a tribunal and charged.
---
5) Ligue 1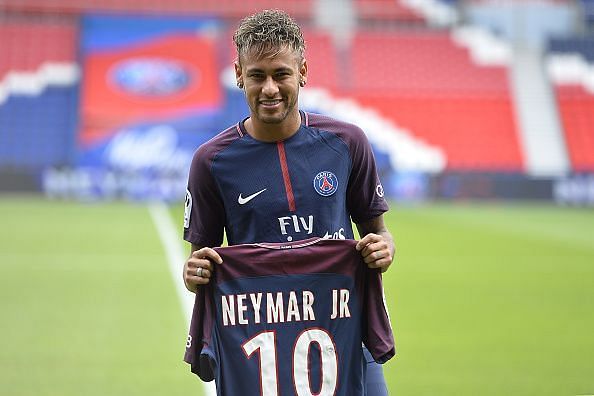 Let's be honest, shall we? Ligue 1 may have been one of the most competitive leagues in Europe but Qatari money at Paris Saint-Germain has diluted any hope of competition.
Here's a list of Ligue 1 champions in France in the past decade before and after the money came in.
2007/08 to 2011/12: Lyon, Bordeaux, Marseille, Lille, Montpellier
2012/13 to 2016/17: PSG, PSG, PSG, PSG, Monaco
While PSG's first three title triumphs saw them win the league by an average of 10 points, the 2015/16 campaign was one of the most one-sided in the history of football.
The capital club cantered to the title in a one-horse race with a 31-point lead. Second-placed Lyon were actually closer to the relegation zone than the trophy.
AS Monaco's rise last season also coincided with PSG's fall after Unai Emery took over. Still, the league did not have much else going for them apart from a fleeting hope in the Champions League which was either obliterated by Barcelona or quietly (but effectively) silenced by Juventus.
With Neymar (and possibly Kylian Mbappe) joining PSG, the title race is effectively over with Monaco also losing their best talents. They'll put up a fight, but it's hard to look past PSG as favourites in a league whose champion teams of old barely have the resources to go up against the big two.
4) Bundesliga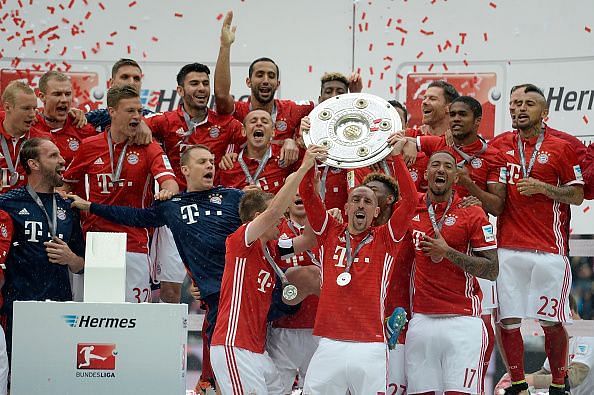 Just as in France, it's hard to look past one team to lift the league title in Germany. Since 2007/08, Bayern Munich have won the German Bundesliga title seven times - finishing at least in the top three when they did not.
There was a spark in Germany when Jurgen Klopp's Borussia Dortmund challenged the established order of things with two consecutive league titles in 2010/11 and 2011/12 with an exhilarating brand of football that won over many fans.
But that revolution was short-lived as Bayern regrouped and established their own era of dominance. Before 2015, no team had won more than three titles in Bundesliga history.
Bayern Munich have now won five in a row - at times strengthening their squad by weakening their biggest rivals. And judging by the capitulation of other sides around them, they could quite easily win a sixth.
However, one thing that the Bundesliga has going for them is their average match attendance which is the highest among the top five. They are the only league to regularly have average attendances of over 40,000 thanks to bigger stadiums and cheaper tickets - so cheap that you could get a season ticket for the price of a matchday ticket to a high-profile Premier League clash.
It gives fans in Germany a great experience and the league has done well to amass a social following that has given it a cult status in recent years. But it still remains one of the underwhelming league among the top 5 league in Europe where only Bayern have reached the quarter-finals on a consistent basis.
3) Serie A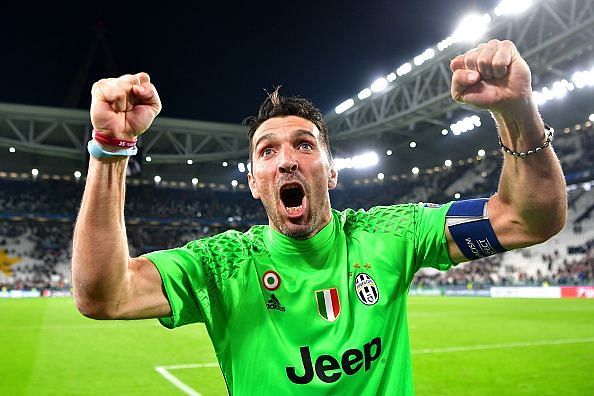 Following Inter Milan's dominance and subsequent fallout after Jose Mourinho's departure, the Italian Serie A struggled in the doldrums of Europe. Continental heavyweights such as AC Milan and Inter failed to recapture their past glories while Juventus were a sleeping giant about to be woken up.
However, once the Old Lady did make it back to the big time, they never stopped. The Turin-based club built their own stadium and were no longer shackled to the old, crumbling Stadio delle Alpi they shared with Torino.
Juventus have now won the last six Serie A titles. And following Massimiliano Allegri's appointment as Antonio Conte's replacement, they have also reached two Champions League finals.
But the fall of the Milan-based clubs saw Serie A lose its sheen and glamour. San Siro, once a Colosseum in the Champions League saw empty terraces as fans turned on their owners - which is why both Milan and Inter now have new ambitious owners ready to take them back to the pinnacle of the European football pyramid.
AS Roma and Napoli have since supplanted them in title races and Champions League qualification but they are still a few world class players away from really challenging for the title.
A few years ago Serie A may have been lower down this list. But the league is no longer the defensive, snooze-fest it has come to be known as in recent years. In fact, the 2016/17 season saw 1,123 goals - the third-highest in history!
Times have changed in Italy, and the league's popularity is back on the rise, ready to reach the heights of the '90s and 2000s.
2) Premier League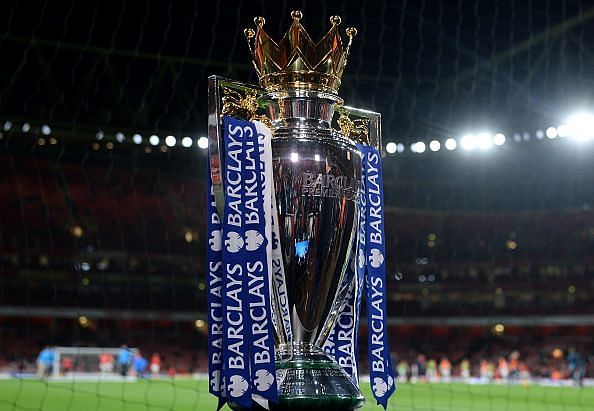 A decade ago, the Premier League would have been no.1 - without a shadow of a doubt. The traditional top four were regulars in the Champions League knockout stages and at times it was only bad luck that saw them get eliminated because they were drawn against each other.
However, the Premier League's fall from grace since Chelsea last won the Champions League in 2012 has been questioned by many. For a multitude of reasons, English clubs simply do not have what it takes to reach a final anymore.
Cramped fixture schedules, the lack of a winter break, one too many competitions - they have all contributed to squads being exhausted by the business end of the season.
But take nothing away from the Premier League itself. It's easily the best marketed league in Europe with billions tuning in every season. An amazing atmosphere with passion dripping from the stands is what typifies English football.
With Goal Difference playing a huge role in the final standings, teams do not have the luxury of sitting back even with a healthy lead and that is why the Premier League can be defined in two words: Goal Fest! It's also seen pundits bemoan the 'death of defending'.
While there has been a steady increase in interest and viewership, there has also been a decline in quality as well. Nothing underlined that fact more so than when Leicester City beat 5000/1 odds to win the league title with all the top sides failing to deliver.
The worst side in the league may still get a result against the best, but nowadays the league does tend to favour the least inconsistent side rather than the most consistent.
1) La Liga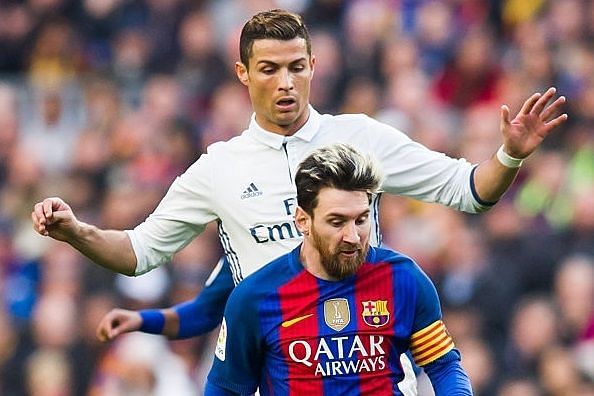 Spain's La Liga may not be marketed as well as the English Premier League but they are slowly getting there. Having the two best players in the world in Cristiano Ronaldo and Lionel Messi plying their trade in the country certainly helps but there is more to La Liga than just Real Madrid and Barcelona.
It was Atletico Madrid who shattered the duopoly with a league title win that ensured La Liga was no longer a two-horse race while Sevilla won three Europa League titles in a row from 2014 to 2016.
No league has seen more teams reach the knockout stages of European competitions. With Super Cups and Club World Cups also going to Spanish clubs, they are the most successful in Europe at the moment.
The last four Champions League titles have gone to Spanish clubs (three to Real Madrid and one to Barcelona who won a treble). Barcelona themselves won four in the span of a decade.
Trophies aside, it's the technical aspects of La Liga that make it entertaining to watch. The Premier League may have you on the edge of your seat with its physical, crash-bang-wallop glory where half the game is "played in the air" (Pep Guardiola's words).
But La Liga is for the football purists who love watching the game unfold with creativity at its core. Intelligent transitions, movement, passing - basically many things the Premier League is devoid of is what characterises the league. It's no wonder then that some of the most creative players in England are Spaniards.
The gap between the big two is slowly being bridged and Atletico have paved the way. Most of Spain's Golden Generation is gone but the country has produced so many more great players that it is quite possible to name two different squads who could easily qualify for the World Cup given a chance.
Besides, why would anyone give a damn about a cold, wet night in Stoke when they can watch the best football in Europe in sunny Spain instead?