Real Madrid want Benzema-Chicharito swap?
3.84K //
15 Nov 2012, 12:31 IST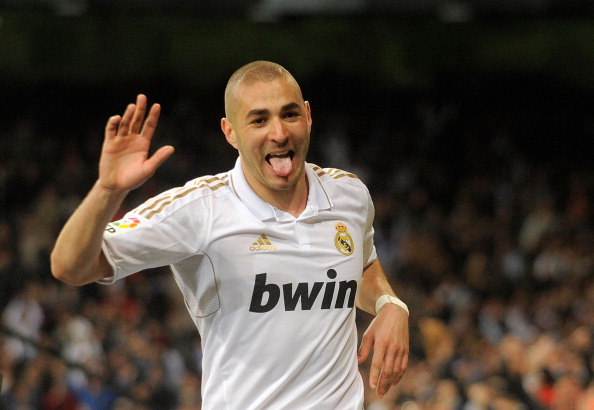 According to Caughtoffside, in what could be the transfer of the season, Real Madrid boss Jose Mourinho is said to be setting his sights on Manchester United's Mexican poacher Javier Hernandez and is even ready to send Karim Benzema the other way to facilitate the deal. Sir Alex Ferguson is known to be a long term admirer of the French forward and has been unsuccessful in his attempts to sign him from both Olympique Lyon and Real Madrid.
Karim Benzema has started only seven out of the seventeen games Real Madrid have played this season, despite having scored 32 games last season and helping his team win the La Liga. A move to Old Trafford to get more game time could be on the cards. It has been said in some quarters that Benzema will be able to pair up with Robin Van Persie even though Hernandez has been prolific off late in the goal scoring department. This could see Wayne Rooney drop further deep and take it up as a permanent role.
Hernandez 2012-13 season stats
| Tournament | Apps | Goals | Assists | | | | | | | |
| --- | --- | --- | --- | --- | --- | --- | --- | --- | --- | --- |
| Premier League* | 1(6) | 4 | 1 | | | | | | | |
| UEFA Champions League* | 3(1) | 3 | - | | | | | | | |
| League Cup | 2 | 1 | N/A | | | | | | | |
| Int. Friendly | 1 | 1 | N/A | | | | | | | |
| Total | 7 (7) | 9 | 1 | | | | | | | |
Benzema 2012-13 stats
| Tournament | Apps | Goals | Assists | | | | | | | |
| --- | --- | --- | --- | --- | --- | --- | --- | --- | --- | --- |
| La Liga* | 3(6) | 1 | 3 | | | | | | | |
| UEFA Champions League* | 2(1) | 2 | 1 | | | | | | | |
| FIFA World Cup | 1 | N/A | N/A | | | | | | | |
| Int. Friendly | 1 | 2 | N/A | | | | | | | |
| Total | 7 (7) | 5 | 4 | | | | | | | |