Reports: Louis van Gaal turned down Jorge Mendes' offer to sign Cristiano Ronaldo
6.61K //
22 Feb 2015, 17:29 IST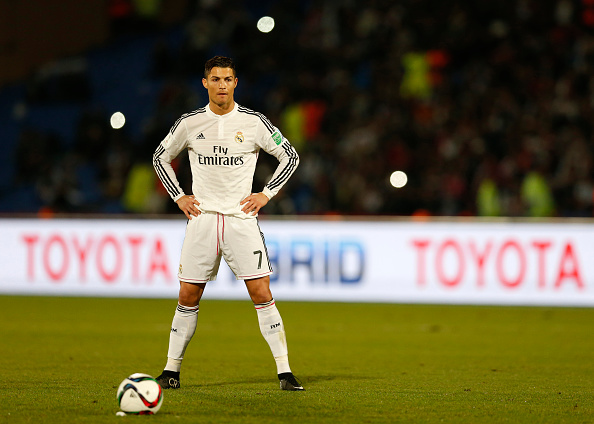 Manchester United boss Louis van Gaal reportedly turns down the opportunity to sign the Ballon d'Or winner Cristiano Ronaldo.
Spanish journalist Alfredo Duro, who was on the TV show El Chiringuito said, the Real Madrid star's manager Jorge Mendes supposedly met with Martin Ferguson who is United's chief scout to discuss about a deal that would bring back Ronaldo to United.
Martin Ferguson who is related to the legendary United manager Sir Alex Ferguson, passed on the offer to Van Gaal who rejected it, most likely being put off by Cristiano Ronaldo's massive £1billion release clause.
Ever since the Portuguese man left Old Trafford in 2009, he has been linked with a move back to the club every transfer market. 'United Reel' a group of passionate supporters even showed their desire to get their star back to Old Trafford last season when they flew a banner reading "COME HOME RONALDO - UNITED REEL" over Villarreal's E Madrigal stadium.
But it seems that Ronaldo's price might yet again go up with the 30-year old showing no sign of poor form by scoring 28 goals in 20 games.