Rio Ferdinand - Not worthy of the Three Lions
1.15K //
22 Mar 2013, 23:07 IST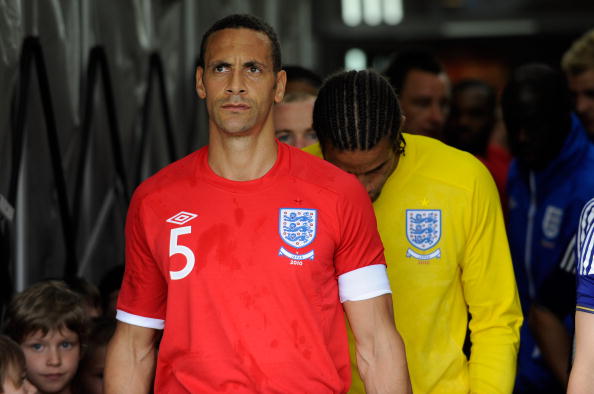 So what's the problem? Long-serving England international turns his back on England and sets off into the Arabian sunset. That's the end of the story, surely? Not, so it would seem, for the Rio Ferdinand saga, which has left egg on the faces of all in touching distance, including England manager Roy Hodgson.
Without doubt, Ferdinand could have been treated better by whoever truly selects the England team. After over a decade of service in an international career in which he has gathered 81 caps, his controversial exclusion from the 2012 European Championships squad was a mess better left untouched, and one that has no doubt shaped the latest in a sequence of Ferdinand selection shambles that is likely to be the last. Rio Ferdinand's England career is over.
And it's his own fault. Mistreated, yes. But Steven Gerrard's rather frank notion that he would never turn his back on his country is the way it should be for sportsmen and women around the world. Representing your country is the ultimate privilege, and when England come knocking, Ferdinand should down tools and welcome them in. His decision to back out and run off to a pay day in Dubai is a shocking betrayal, and one his 18-year old debutant self would have no doubt been embarrassed at.
As so many of these England controversies seem to be, it's all to do with ego. And Ferdinand's is bigger than most.
He's a brand now, and he knows it. He's money, fame, success beyond football. That's what Rio Ferdinand stands for. He's got his own magazine, restaurant, clothes line, he hosted a television series, he's never off our screens or Twitter feeds, and for some unfathomable reason, the 34-year old appears to be the self-appointed voice of urban youth today. In his own mind, Rio Ferdinand no longer needs England. In his mind, Rio Ferdinand's issues with the FA last year outweighed any duty a top-level footballer has to serve his country. And he's wrong.
He's not alone by any means. Micah Richards, Ben Foster, Michael Carrick and Peter Crouch all shunned the opportunity to sit on England's reserve list last summer, presumably because they felt they had better things to do. World-class players have cut their England cap list short in order to prolong their club stints – Shearer, Scholes, Carragher. Whatever your thoughts on international football – it's disrespectful to your country, your profession, and your own career. The fact that Paul Scholes only has 66 England caps is sacrilege.
As Rio Ferdinand plays pundit in Dubai over the next few days, I hope he looks down at young Steven Caulker or Steven Taylor, and feels a smack of guilt for his selfishness, as they wear the Three Lions' shirt with the pride that it deserves. England are better off with players of their integrity.
You don't give up on your country. Your country gives up on you.