Rio's unsure about future
657 //
14 Nov 2012, 09:24 IST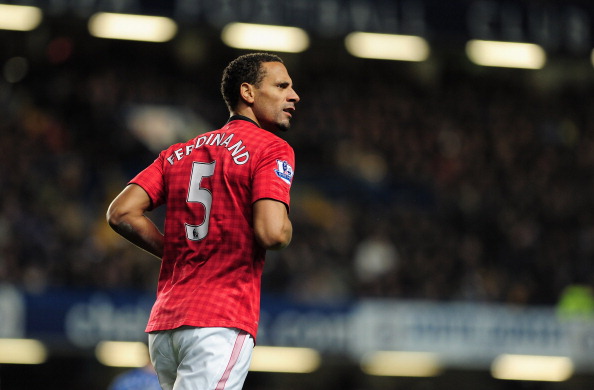 I've lost count of the many times I've heard people say that Rio Ferdinand is past it. From his 8-month suspension after missing a drugs test, to the countless injuries that have knocked him down over the years, there's been many a moment where people have suggested Rio might be past it. Even as a fan of Rio I've had moments where I thought he was up against it, but time and time again he's proved his critics wrong and has countlessly come back stronger than before.
It's not unfair to say that Rio's not the player he used to be, age has taken its toll on his game, and he's certainly not as fast as he used to be, but being such an intelligent footballer, Rio finds his way around these problems. There's the odd occasion where Rio is left for dust, such as the match against Tottenham a few weeks back, but on the whole, he's continued to be a vital cog in the machine. It's important to remember just how vital Ferdinand was last season when partnered with the equally impressive Jonny Evans.
A few years ago, if you asked a United fan who he'd rather rid of out of Rio Ferdinand and Nemanja Vidic, then I'd say at least 75% would've got rid of Rio. A few years down the line and it might be a different story; although Nemanja is younger, he's been more injury prone over the years, and with talk of a lucrative offer from Russian outfit Anzhi Makhachkala, some would be keen to take the money and run. I still think Vidic would come out on top of the hypothetical battle, but I imagine his lead wouldn't be anywhere near as convincing.
A perfect sign of Ferdinand's importance to us is Ferguson's desire to extend Rio's contract, which finishes at the end of this season, for an extra year as soon as possible, despite having many good youth prospects in the likes of Phil Jones, Chris Smalling and so on. While Ferdinand has thanked Sir Alex for his comments and said it always gives him a boost, he is seemingly keen to keep his options open.
In response to Ferguson's comments about extending Rio's contract, Ferdinand said, "It's always good to hear the manager say things like that but you have to take every week and month as it comes.The best thing I can do is to look at it at Christmas, and then again in the summer to see how I'm feeling and go from there. But hearing the manager say things like that definitely puts the spring back in your step.
He added "I'll have a better idea of that in December or January time when the games start coming thick and fast. That is when it really hits you and you know the hard work really has to start. I'll probably get a better gauge of where I'm at fitness wise and the benefit of having the summer off then."
Regardless of his advancing years, you'd imagine that Sir Alex will go some way in keeping Rio at the club. The future of Nemanja Vidic looks uncertain with his current knee injury, a growing concern for United fans as his return date keeps getting put back, and while we have good youngsters both in and out of the first team, for a lot of them, they're a few years off being ready for the Premier League.
The problem is, at Rio's age, United would rather look at giving him a shorter deal because his ability to continue playing football for the next 2/3 years isn't guaranteed; while Rio's aim would be quite the opposite. Regardless of his ability to play, the importance of having experienced players around the club for youngsters is unprecedented, and Rio would still have a role of high importance at the end of a 2 year contract extension – similar to that of Gary Neville a few years ago.