Ro(d)ger that! Brendan the right man to lead Liverpool
876 //
06 Mar 2013, 14:02 IST
Brendan Rodgers was appointed the new Liverpool boss after Kenny Dalglish was unceremoniously sacked for a dismal show in the league in 2012. Pre-season started with much fanfare, as usual, but things haven't turned out as planned for the 39-year-old Northern Irishman, much to the dismay of the ever optimistic Liverpool fans. But despite all the heartbreaking results, there have been many positives, strong enough to ignite optimistic sparks of an era of dominance that has eluded Liverpool since long.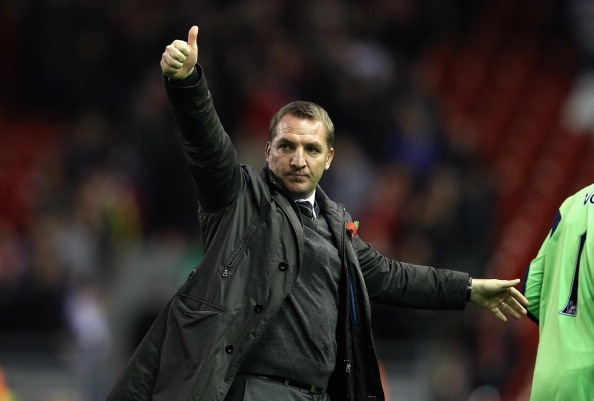 Rodgers divides opinion among the pundits, neutrals and Liverpool fans as well. Results have been far below expectations with Liverpool showing no signs of dominance that once used to be its trademark, coupled with a slender chance of peeking into Europe's elite competition this season. To be fair, the critics have every right to doubt him. But from an unbiased perspective, amidst all the disappointments, Rodgers has shown signs that suggests he is the right man to lead the club to glory.
Playing style:

Many people tend to have the wrong opinion that Rodgers is trying to impose the tiki-taka on Liverpool. A close look at Liverpool's games this season and one can easily figure out that Liverpool doesn't follow the tiki-taka; rather it is the pass and move on with a touch of "run at defenders". BR had his fair share of criticism with players taking time to adjust to his new style, but as the season nears its end, his style of play is bearing its fruits.
Liverpool are now the third highest goal scorers in the league, in sharp contrast to the mere tally of goals they managed last season. Results have so far been inconsistent, but with time and more perfection, this style of play may turn out to be a dominant weapon in European football, as is reflected from Liverpool's performances against some of the top English clubs.
Management:
Rodgers deserves much praise for the way he handed his bunch of players. The faith the players have in Rodgers is reflected in the signings of new long-term contracts by some of the leading players. Rodgers not only managed to retain his star players in the transfer window, but also managed to secure long term commitments from them. Suarez, Agger and Skrtel signed new contracts with Liverpool, so did Suso, Sterling and Kelly, though these players were heavily tipped to leave Liverpool sooner or later.
Rodgers also did manage to turn the fortunes of some the high-priced under-performing players. Enrique, Downing and Henderson were having the worst times of their careers. Enrique was deployed on the left flank so as to regain his confidence back. Downing was criticized publicly, provoking an instant reply from the former Middlesborough man, not through words but through performances. The performances of Sterling, Suso and Wisdom also bear testimony to his man-management credentials.
FSG policy:
A close look at FSG policy shows that FSG is interested more in long-term benefits than short-term, something that was missing under the American rule. Much is evident from the signings this season. Liverpool signed six players this season with Sturridge being the oldest at 23. This can help in securing future over a long time, as not much money is spent in signing decent youngsters with good potential and high benefits that can be reaped from them in future. Samed Yesil and Assaidi are some to name a few. Both have high potential, with both being their nation's Young Footballers of the Year, and to add to the surprise, both were signed for a fee as meagre as £2 million.
One can easily infer that FSG is looking into a low wage policy, and BR has stepped up to the cause. He has managed to offload some of his high wage players like Cole and Aquilani without compromising on performances.
Academy: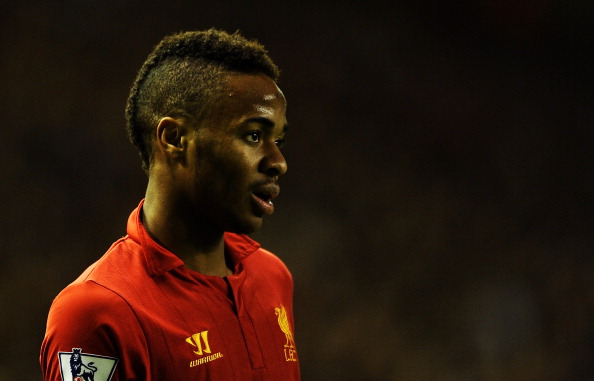 But the greatest surprise has been the emergence of the academy candidates this season. The Anfield academy has been calm for quite sometime. But this season many academy players have stepped up to fill in the shoes of their seniors. This has raised hopes amongst the Reds faithful that the emergence of a possible "Gerrard" maybe on the cards. Jonjo Shelvey, Raheem Sterling, Andre Wisdom and Suso have not only stepped up their performances when BR needed their suppor,t but also showed that they are good enough to compete for places.
Sterling displaced Downing and Shelvey displaced Henderson from their respective first team positions during the first half of the season. The way Rodgers has managed to utilize his young guns to their best of potential deserves more than just applause. Credit must go to Rafael Benitez, who revamped Liverpool's academy. Sterling, Shelvey and Suso were signed under Rafa's famous tenure, but BR has managed to give them more first team exposure to better their potential as a whole. The faith that he shows in his youngsters is much reflected in the fact that they all made first team appearances in crunch ties against  the Manchester clubs.
A close look at BR's policy this season shows that Liverpool are following the policy Arsenal followed in the beginning of the 21st century. Arsenal reaped huge benefits from this policy, but things turned ugly when Arsene couldn't retain his star players.
If things go as planned, we would be looking at a financially stable and dominant Liverpool. A Liverpool every Kopite is desperate to see.