Ronaldo's gesture with the Club World Cup badge was ugly and arrogant, says Cordoba coach Djukic
3.07K //
29 Jan 2015, 20:19 IST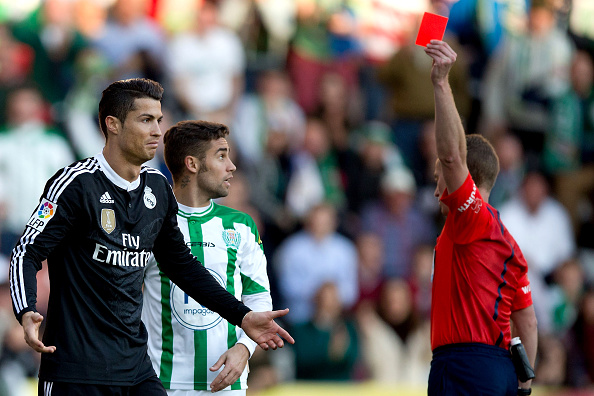 Cordoba coach Miroslav Djukic has severely criticised Cristiano Ronaldo for gesturing at the Club World Cup winner's badge after being sent off. The Ballon d'Or winner was shown a straight red card against Cordoba in their La Liga match last weekend.
The Portuguese captain was involved in an ugly incident at Andalusia, where he kicked defender Edimar first and then went on to hit the Cordoba player's face with his hands. He, then went on to point at the crest of the Club World Cup on his jersey after being send off for the act.
Djukic slammed the famous attacker for his arrogant behaviour in Real Madrid's 2-1 win. The 29-year-old has been penalised to miss two games for the assault.
The Goal has reported that the 48-year-old Yugoslavia-born coach told Spanish newspaper Marca, "Ronaldo's behaviour was an act of desperation."
"His gesture with the Club World Cup badge was ugly and arrogant," he added. "A player of Ronaldo's stature should not behave like that. This is not how the best players in the world should behave, and he and Lionel Messi are the best."
"Ronaldo was not feeling comfortable, everything seemed to be going wrong for him, that's where his desperation came from."
The former Manchester United will not be featuring in Madrid's next La Liga matches against Real Sociedad and Sevilla.