Rooney has apologised to me for diving: Preston goalkeeper
2.33K //
18 Feb 2015, 17:11 IST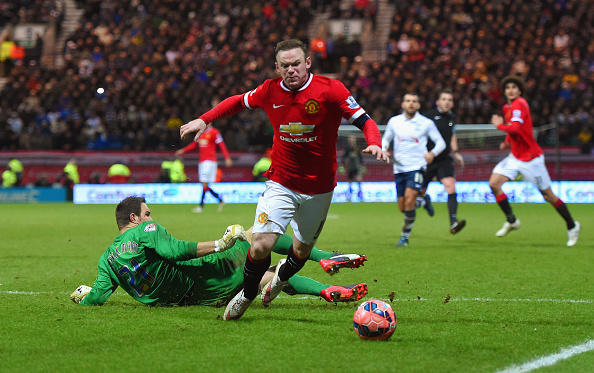 London, Feb 18 (IANS) English Preston North End FC goalkeeper Thorsten Stuckmann Wednesday claimed that striker Wayne Rooney has apologised for his alleged "dive" during Manchester United's 3-1 win in FA Cup.
Rooney won a controversial penalty after allegedly diving to get the verdict in his favour and converted it to score his team's third goal at Deepdale stadium Monday.
The forward went down in the penalty area after a challenge from Stuckmann, who appeared to make little or no contact at all.
"Rooney told me: 'Sorry, it was my chance to get a penalty. I had to use that'," Stuckmann was quoted as saying by bbc.com. "I say it clear: that was no penalty."
With the win, United secured an FA quarterfinal encounter at home against Arsenal.
"I also believe if the situation had happened the other way around, one of our strikers against the United keeper, the referee wouldn't have given the penalty. I have no doubt about that," added the 33-year-old.
Preston coach Simon Grayson, however, defended the referee's decision to award the penalty, saying the United striker didn't dive.
"I am not saying it wasn't a penalty. I'm saying there was no contact, it wasn't a dive. He's gone to get out of the way and taken evasive action," said Grayson.