Cristiano Ronaldo and Georgina Rodriguez's relationship could be hitting a speed bump, according to reports in Spain.
Spanish media (via German outlet Bild) claim that there is a big problem between the couple. The reports suggest Ronaldo, 38, said of Rodriguez, 29:
"I'm tired of your selfish behavior!"
It is reported that Cristiano Ronaldo has grown irritated with his Spanish partner because she is less interested in him and their children. The former Gucci store assistant turned model is said to be 'even more selfish and arrogant' after season 2 of her Netflix show was released. The family are residing in Riyadh, Saudi Arabia after the Portuguese icon made a blockbuster move to Al Nassr in January.
However, those claims should be taken with a grain of salt given how Ronaldo and Rodriguez's relationship seems to be growing stronger on the surface. The couple regularly post loving snaps of themselves and their kids on social media.
Alongside this, Georgina Rodriguez has just released the second season of her Netflix series 'Soy Georgina'. It delves into her relationship with the Real Madrid icon. She even said during one episode:
"I really couldn't be more married. Cristiano and I are married in the eyes of God, that's all that matters to me."
Cristiano Ronaldo and Georgina Rodriguez met in 2016 during the former's time at Madrid. They have two children together, with three of Ronaldo's other children born to surrogate mothers.
Spanish media have published some pretty outrageous claims involving a potential rift between the pair, but those claims should be taken with a pinch of salt, at least for the time being.
---
Cristiano Ronaldo and Georgina Rodriguez celebrate Bella's 1st birthday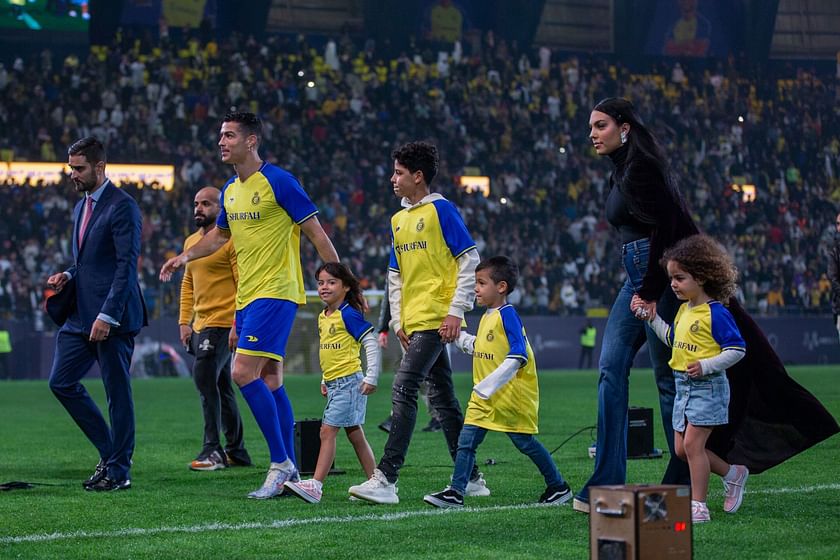 Cristiano Ronaldo posted a heartfelt message to his baby daughter Bella on her first birthday yesterday (April 18). He uploaded a picture of himself holding his daughter with the caption:
"Happy first year of life my love. Daddy loves you very much!"
Bella was born in Manchester, England while Ronaldo was playing for Manchester United in 2022. However, her male sibling, Angel, died during birth. She is now the youngest of Ronaldo and Rodriguez's children, with her sister Alana, four years older. The Spanish model had posted the same picture of Ronaldo with baby Bella in February. She captioned it:
"Beautiful Emerald. That strong and delicate look God gave you... Bored. I love them guys."
The birth of Bella last year gave Cristiano Ronaldo and Georgina Rodriguez strength during the death of their son. They left a touching message in a statement regarding the sad situation, saying:
"Only the birth of our baby girl gives us the strength to live this moment with some hope and happiness."
Edited by Vishal Subramanian