Russia 2018 set to attract more visitors than Brazil
621 //
22 Nov 2012, 21:28 IST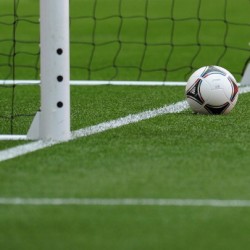 Moscow - Russia is set to attract more football fans from abroad than South Africa did in 2010 or Brazil will in 2014, organisers for the 2018 World Cup said Thursday.
Alexei Sorokin, head of the organising committee, said up to one million foreign supporters were expected to attend the games in 11 cities.
"It's hard to predict the exact figures until the draw is made," Sorokin said. "But we are expecting very good attendances."
FIFA had assured Sorokin's team that "more foreigners will come to Russia than travelled to South Africa and will travel to Brazil," and Sorokin explained why.
"It's not far from South America, Asia is our neighbour, and Europe's right next door," he said.
Sorokin said foreign fans are expected to make up one?third of the overall stadium audiences.
About half a million supporters travelled to South Africa in 2010 ? far fewer than originally expected ? while Brazil has said it expects upwards of 600,000 visitors in 2014.