Russian PM proposes life bans for hooligans
611 //
26 Nov 2012, 17:04 IST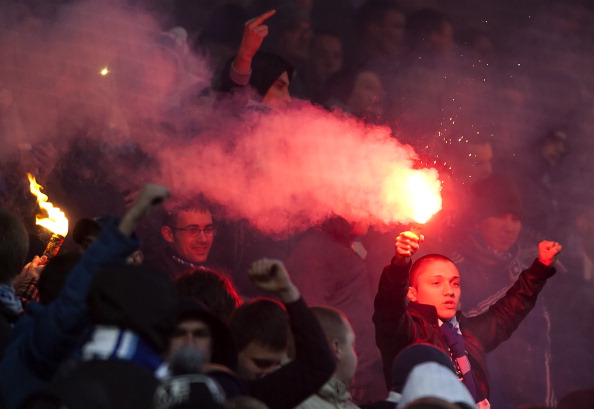 Moscow - Russian football hooligans could be banned from all sports events for life under "extremely tough" punishments aimed at protecting the 2018 World Cup, Prime Minister Dmitry Medvedev said Monday.
A law increasing punishments for crimes at sports events is set to come before parliament soon and sets bans from one month to one year, Medvedev's deputy Dmitry Kozak said.
Medvedev publicly questioned whether this was tough enough at a meeting with Kozak Monday, and ordered him to look into whether bans should be "up to life".
The issue was thrust into the spotlight earlier this month when a pyrotechnic thrown from the stands injured a player at a Russian Premier League football match between Dynamo Moscow and champions Zenit St. Petersburg, which was abandoned.
Russia is set to host next year's University Games, the 2014 Winter Olympics and the 2018 World Cup, all of which Medvedev cited as reasons for harsher punishments.
"We need legally balanced measures that are tough enough when applied to those people who don't come to a match to watch but to behave like hooligans, and extremely tough when applied to those people who aim, from the outset, to commit crimes, even more so because a whole string of the very biggest sporting events await us in the coming years," he said.
Also at the meeting, Kozak said surveillance at stadiums would be increased with the use of "special webcams" to capture criminal acts on video.