Ruud Van Nistelrooy: A Legend
3.70K //
20 Feb 2013, 16:05 IST
When people talk about all-time greats, one does not always mention a certain forward called Ruud Van Nistelrooy.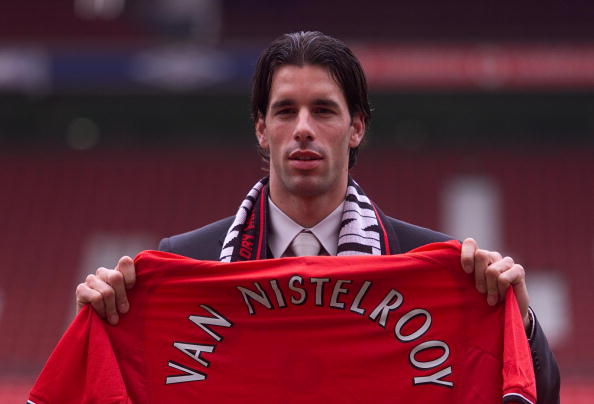 A man who won the Premier League, the FA Cup and the League Cup with Premier League giants Manchester United, won two Dutch leagues with PSV Eindhoven and though his days with Real Madrid were riddled with injuries, he still managed to win two La Liga titles with them and also the Supercopa de Espana. A man who walked toe to toe with Thiery Henry, the IFFHS World's Top Goal scorer of the decade 2001-10. Perhaps the UEFA Champions League is the only trophy he missed out on, but his name's not shouted out when people discuss about the legends of the game. So, what does it really take to be labelled a 'legend'?
Nistelrooy's was the top scorer in three different European Leagues. He is the second highest goal scorer in the Champions League with 60 goals to his name and a three times Champions League top scorer as well. He scored 150 goals in 219 games during his time at Old Trafford and he created a record by scoring in 8 consecutive league games in the Premier League. During his first year at United, he was named PFA Player of the Year. With 38 goals, he is also United's European top goalscorer.
With Real Madrid, he won the league's Pichichi award with 25 goals as Real Madrid took home the 2006-07 title, and he also equalled the longest consecutive scoring streak in the history of La Liga in seven straight matches, tying a league record with Hugo Sanchez. In his 4 years at the Bernabeu, his goal scoring tally totalled to 64 goals in 96 appearances. He retired on May 14, 2012 with Malaga, as the Spanish team qualified for Champions League for the first time in their history. In his 20 years of professional club football, he managed to score an amazing 347 goals in 589 appearances.
Boasting of a highly successful club career, his international record saw him score 35 goals in 70 matches. He made his international debut for Netherlands in Euro 2004 where he, alongside Milan Baros, were the only players to score in all three group stage matches. The Netherlands made it to the semifinal of the tournament only to bow out of the tournament against Portugal. He developed differences with the then Netherlands coach, Marco van Basten during the 2006 World Cup, which led him to being dropped to the bench by Van Basten without an explanation for the Netherlands' second round match, as they were eliminated by Portugal again. Nistelrooy's developing feud with Van Basten marred his international career. He was back on the team again for Euro 2008 scoring important goals for the team.  But his exit from international football was not exactly what he deserved for his great service to the nation. Nistelrooy played his last international match against Hungary in Amsterdam where he netted his final goal in the famous orange jersey.
All these facts and figures bring us to the same question, "What does it take to be labelled a legend?" Surely, RVN is a great role model for the budding youngsters with great skills and a keen eye for goal. Off the field, he is known to have a charming personality and though he was involved in some clashes with teammates Rooney and Cristiano Ronaldo, one cannot accuse him of having courted personal controversy. He was a bit temperamental though, which led to clashes with his national team coach Marco van Basten, and differences had developed between him and Sir Alex which eventually led him to leave Old Trafford for Real Madrid. But that alone cannot be held responsible for his unceremonious exit from football.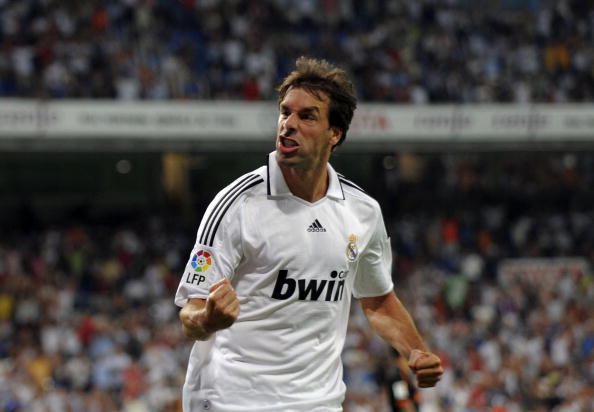 I think the reason he doesn't receive the appreciation he deserves is that he was not associated with any club for a particularly long period of time. When compared to the likes of Ryan Giggs, Paul Scholes, Lampard, Terry and Gerard for instance, he did not give himself enough time at a club to acquire the legendary status. For example, if he had not left United for Madrid, he would have easily scored 200 goals for United breaking several records along the way and ensured himself an immortal status in the club history. But him leaving meant that he did not earn the unfailing devotions of the fans there. His international career was more on the rough side. He had very few appearances for Netherlands in the grandest stage of all, the World Cup. His 2006 World Cup ended up as a huge failure as he did not play for his nation in the round of 16 which they ended up losing.
Ruud van Nistelrooy is the biggest example of how luck plays a crucial role in the career. In spite of the enormous number of goals he scored, he still doesn't match the likes of Balotelli in terms of popularity, but that's not such a bad thing sometimes. Even with 347 goals, he is not recalled by most as one of the greatest of the era. With such stats, one can only fathom the reason people don't feature him in their list of the most prolific forwards of this age.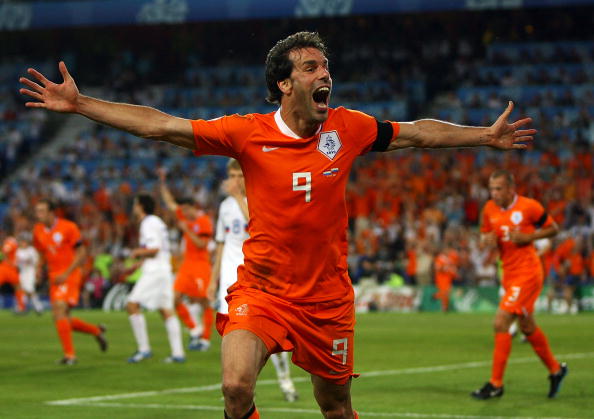 Even so, he is undoubtedly, one of the most successful forwards to have ever graced the football pitch; successful with every team he played for. The man with whose rivalry against Thiery Henry was the major attraction in Arsenal vs Manchester United games, the man who gave us moments like the unbelievable bicycle kick to beat the then best goalkeeper of the world, Oliver Kahn in Euro 2004 to equalize against Germany, the winner of numerous awards like the Prestigious UEFA Euro Silver Boot, 2004 and the Sir Matt Busby Player of the Year 2001-02 and 2002-03.  He may not get the recognition that Henry did, but he sure is one of the greatest forwards to have played the beautiful game of football. Talked about or not, he truly is a legend in every sense of the word.