Sahin hits out at Rodgers over unsuccessful Liverpool spell
1.25K //
15 Mar 2013, 13:28 IST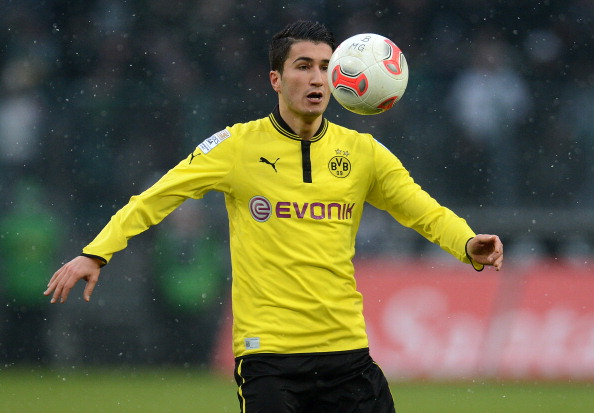 In the summer of 2012 Turkey international Nuri Sahin was a wanted man. Linked to Arsenal and Liverpool, he finally sealed the deal by signing with the Reds. After his loan move from Real Madrid to Anfield, Sahin barley started a game and had a rather disappointing showing. He was soon offloaded and sent back to his former club, Borussia Dortmund.
The 24-year-old hit out at Liverpool boss Brendan Rodgers for often playing him out of position.
"Brendan Rodgers wanted me to play as a ten. But I do not play behind the forwards. I spoke with him and asked him why I was playing there. It is not my real position.
"The boss could not answer me… still, I am not sorry about it. To play in the red jersey and be in Anfield is something marvelous  Maybe if I had not gone there I would not have been able to return to Borussia Dortmund.
"For that, I am happy. But I have left Brendan Rodgers, thanks be to God."
Sahin is still a Real Madrid player on loan to Dortmund until the summer of 2014. Speaking about Madrids's recent run, he said he was impressed by his team and also spoke about his time at Spain.
"People talk more about [referee] Cuneyt Cakir's decision [to send off United's Nani] than Madrid's performance, but Madrid played a very good game.
"They are going very well. It is not easy to beat Barcelona twice. The truth is Madrid are one of the big favourites for the Champions League."
"I was injured in the first training session," he explained. "If I had not had that problem, I am sure it would have been very different for me.
"But these things happen in football. I do not want to go over the past."
Sahin still hasn't secured a permanent place in the starting 11 but insists he is happy.
"I feel well physically and mentally, everything is perfect," he said. "After returning to Germany, I feel much better.
"Here, my objective is to stay in second place because the Bundesliga title is difficult. But, with a little bit of luck, we want to go for the Champions League."