Santiago Bernabéu to be the world's third biggest stadium
3.60K //
31 Dec 2012, 11:01 IST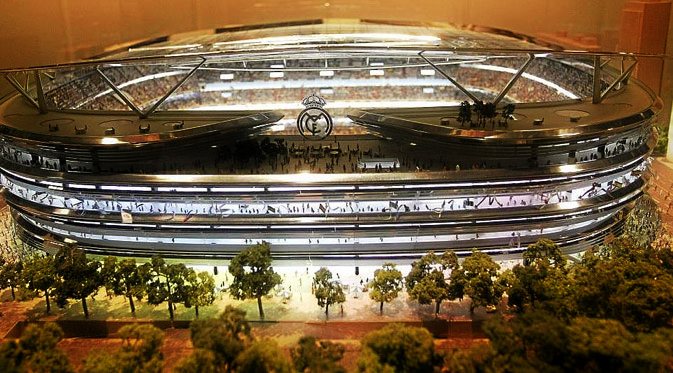 Real Madrid are resolute to add 10,000 extra seats in the Bernabeu which would make it the third largest '5-star' stadium in the world, only behind Camp Nou (98,772) and the Azteca Stadium (105,000).
The stadium is also suggested to feature a retractable roof, a new electronic panel system and an exclusive VIP area like the one at the Wembley.
Florentino Pérez has asked all the candidates for the project to re-submit their proposals and models, setting a new deadline of 30th April.
Coupled with several expenses, Bernabeu development cost would be very unusual. It is estimated to be around €250m with the hope of paying that off within 5 years as reported in Spanish Daily Marca.