Santos confirm Robinho bid
735 //
12 Dec 2012, 12:42 IST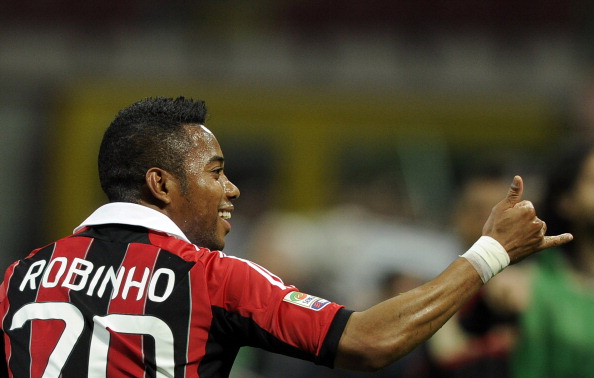 Rio De Janeiro, Dec 12 (IANS): Brazil's top football club Santos has made an offer for AC Milan winger Robinho.
Santos revealed Tuesday night that they are interested in getting the Brazilian star back home, reports Xinhua.
Reports in Brazil have strongly linked the 28-year-old with a return to his former club in the January transfer window and Santos president Luis Alvaro Ribeiro said the move could be confirmed within days.
"Robinho is very keen to return to Brazil and that means coming back to Santos," Ribeiro told TV O Povo.
"We have presented a written offer, though there is a difference between what the player and the club are asking for. It is not an easy negotiation process, but we will know the outcome next week."
Robinho helped Santos win the 2002 Brazilian championship with an impressive debut season as an 18-year-old. He played a leading role in the club's 2004 Brazilian championship success before being sold to Real Madrid in 2005.