[Satire] Exclusive Shock Transfer as Arsenal swoop for stars
3.27K //
10 May 2014, 10:50 IST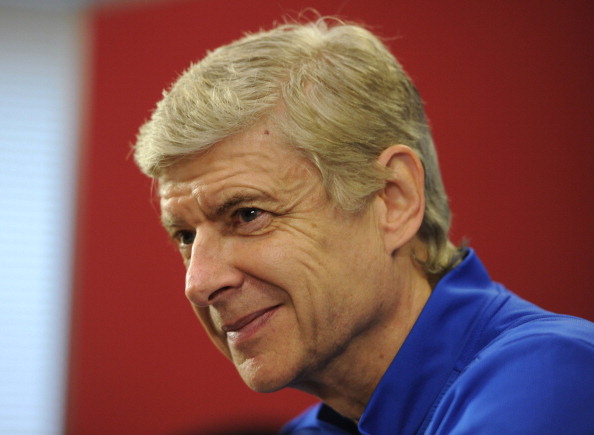 LONDON:
 In a stunning series of moves designed as much to
strengthen the Arsenal squad as
to hit out at critics, Arsenal manager Arsène Wenger announced a stunning number of transfer-signings, besting rivals Chelsea and Man City to a number of them, outspending them in ways that seemed motivated by spite more than strategy."Is it a little bit ambitious on our part? I don't know. Are these players signed to display top, top quality? I don't know about that either, and it is too early to talk about that," Wenger, grinning, said as he spoke to a crowd of reporters who had hastily assembled outside of the club's training ground.
As stunning as the number of moves is the calibre of players signed. Nowhere among them is a heretofore undiscovered French ingenue for the backwaters of Ligue 2. Indeed, none of them even speaks French. "Is it little bit true that some of them did not speak French? I cannot speculate, only that each offered a certain je ne sais quoi. Did the player say this? I believe no. Perhaps he exuded it instead. Overall, there is top, top quality in a footballistic sense that we shall soon see."
Indeed, among the raft of signings announced were none other than Diego Costa, Edinson Cavani, Paul Pogba, Toni Kroos, Julian Draxler, and Ángel Di María, and it appears true that none of them speaks a word of French. "Is it true that Draxler has not even tasted a little bit French toast? This is my press conference. I look at you because you give wrong informations. Can we get some questions about Sunday's game? I only ask."
When pressed for details regarding Cavani, Wenger shot back, visibly agitated: "Do I know if he has made a French kiss a little bit behind the bleacher? I cannot speculate on this, only to say that he looked a little bit dazed. Was there a little bit lip niggle? You tell me. Look, this is a press conference to announce that we have signed players of top, top quality. You ask why I sign players who are French, and now you ask why they are not French enough. It is a little bit, how do you say, aggravating?"
The Mirror's John Cross pressed on, wondering if the sheer number of signings, not to mention their total cost, might get subject the club to scrutiny from UEFA for violating the spirit and letter of FFP. "I don't talk about UEFA or FFP today. I only talk of this squad and its ambitions. We have an FA Cup final to prepare for. There will be time to talk of this FFP later, I promise."
Undeterred, Neil Ashton of The Daily Mail inquired about whether Wenger was worried about UEFA sanctions in the wake of investigations of Manchester City and PSG, among others. "You will miss me when I am gone, I am sure of this. For now, is it a little bit disappointment to you learn that we have set aside for the fee? I believe it is £50m, which is the fee they charge of Man City. Plus £1. Just in case."