Schalke 2-2 Arsenal ratings - Relieved but disappointed
1.00K //
09 Nov 2012, 11:56 IST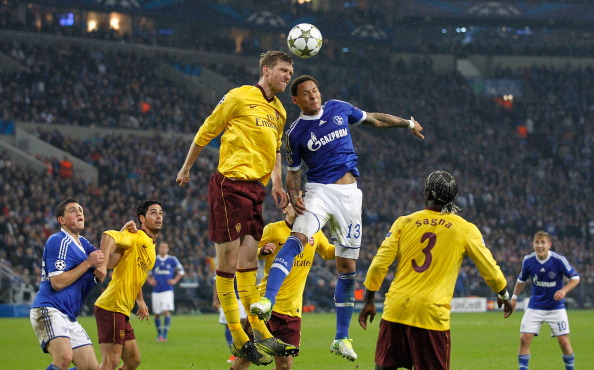 I nearly tweeted before the game that I would bite your hand off for a draw, but when the draw was confirmed, it left a pang of disappointment, being 2-0 up means you should be able to see out the game.
At least there were positives, Jack Wilshere makes that midfield a better place, he was buzzing all over the place, Mikel Arteta was his normal reliable, dependable self. The only disappointment was Santi, who looks like a guy who needs a rest as he was caught on his heels for the move that brought Schalke back into the game. He and Podolski looked tired and Wilshere was out on his feet. But when did the first substitution come in..81 mins?
That was probably the most worrying trend of the night – 81 mins for a change when it was clear that players were flagging. I know what it told me.
1. Very thin squad depth, and
2. Whatever squad depth we have, the manager is afraid to use it.

The way players are being used, you can see muscle injuries wrecking our midfield soon because of overplaying. The manager's reluctance to spend on midfield cover now seems a really bad move. Anyway, onto the ratings:
Mannone – 6.5 - Adequate night's work from the goalkeeper, no glaringly bad mistakes, wish he wouldn't push the ball out in front.

Sagna – 8 – Thought he was excellent, much praise has to go to Jenkinson this season but when you watch Sagna, you realise you're watching one of the best full-backs in Europe.

Mertesacker – 7 – Very good positionally, got a bit of a working over from Huntelaar who squared him up a few too many times for my liking.

Koscielny – 7 – Competent Performance

Vermaelen – 6.5 – Caught very narrow for Farfan's goal and made a tackle which could of ended up as a Montpellier moment, but otherwise good.

Arteta – 7.5 – Metronome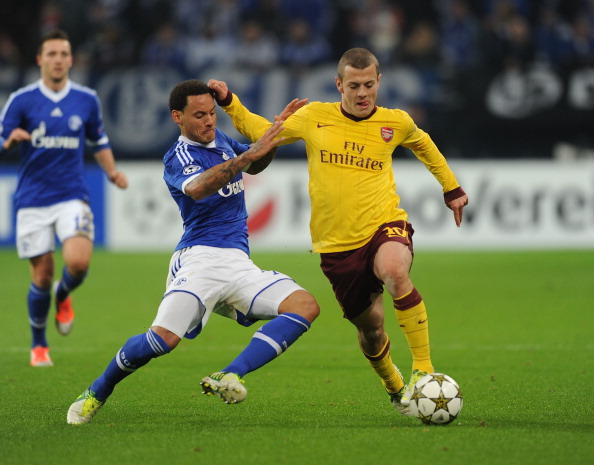 Wilshere – 8.5 – My Man of the Match – For a kid, who has spent 17 months out, he looks good already, but just struggles to go 90, which is understandable.

Cazorla – 6.5 – Tired. At fault for first goal.

Podolski – 6.5 – Looks injured, plays slightly better, brilliant cross for Giroud's goal.

Walcott – 6.5 – Nice goal but was in-and-out of the game too much for me.

Giroud – 7 – Ran his heart out and hit a brilliant header, looked a bit isolated.