Schmeichel admires De Gea, but is far from keen on Lindegaard
993 //
28 Nov 2012, 01:00 IST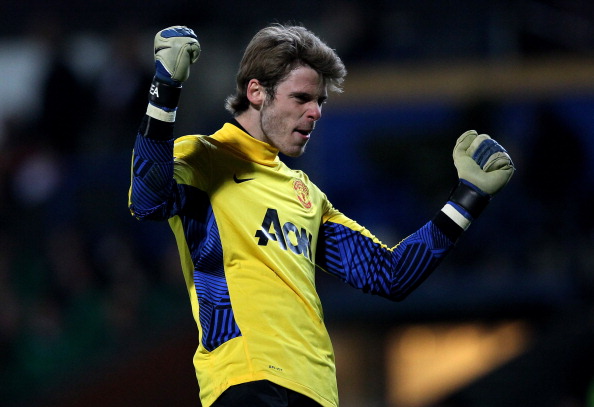 The news that Anders Lindegaard had been selected ahead of David De Gea at weekend was met with much frustration around the ground. Lindegaard had played in midweek with a weak United eleven against Galatasaray, but starting the second game in a row signalled that Ferguson was back to his terrible ways of tinkering with the goalkeepers.
After admitting earlier in the season that he was happy rotating goalkeepers, many were relieved when he seemingly went against his word and started David De Gea for a string of matches; the decision paying off with a run of impressive performances from the Spaniard. We've seen in the past, both at the club and away from it, that rotating goalkeepers simply doesn't work and the fact Ferguson seems oblivious to this fact is a big worry for me.
While the whole Lindegaard versus De Gea debate is a whole different story, De Gea easily comes out on top. My personal opinion, one that's shared by many, is that one 'keeper should be chosen and we need to stick with him. With De Gea being the younger but just as good as Lindegaard, his potential to improve means it has to be him. Even with Fergie sticking by his decision to rotate the 'keepers, despite it having clear links with our leaky defence this season, at least our greatest goalkeeper ever is propping up De Gea..
Peter Schmeichel has told the Manchester Evening News that he 'admires' David De Gea and it could well be that the former Danish Red, now part of United's ambassadorial team, is dropping a subtle hint to Sir Alex that he thinks De Gea should be his main focus in goal. Schmeichel added "I cannot remember anyone coming into Manchester United and being criticised the way he was criticised. He was ridiculed every day."
"He was the subject of every debate in the media," he continued "Every programme possible was talking about him and debating the situation. Yet he still went out there with a smile on his face." This is not the first time Schmeichel has spoken about United's current set of goalkeepers. The Dane ciriticised United's move for Anders Lindegaard back in 2010, saying he "didn't believe it for a minute," citing that Lindegaard wasn't of the "very best quality that's needed at United."
This makes it interesting to see that Schmeichel has forcefully said that De Gea has the qualities to become a United number 1, stating "There is no doubt in my mind that this fella has a strong mind and to play for Manchester United you need a strong mind." I certainly don't think that Lindegaard is a bad option in goal, but I think it's clear to see that De Gea tops him.
Although we normally trust Ferguson's judgement, he has his fair share of nightmares with goalkeepers in the past and this is one of the times where you can't help but think he's wrong. Lets hope that Schmeichel's influence makes a difference – it probably won't.