Scottish Professional Football League sell India rights to Sony Six for three years
944 //
31 Jul 2013, 14:00 IST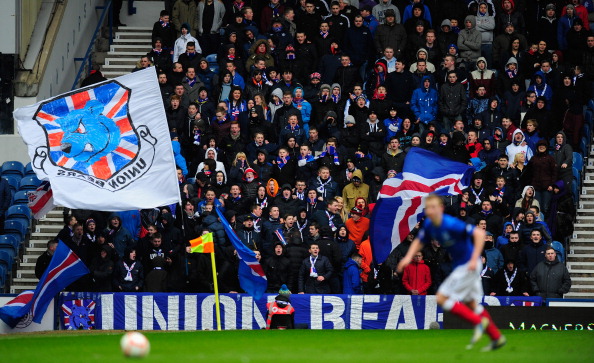 The Scottish Professional Football League (SPFL), in partnership with leading sports media rights agency MP & Silva, announced yesterday its exclusive three-year broadcast partnership with Sony SIX to showcase the Scottish Premiership and Scottish League One in India for the first time, covering the 2013/14, 2014/15 and 2015/16 seasons.
The agreement with Sony SIX includes broadcast rights for more than 70 SPFL matches that include Glasgow Rangers FC coverage across all media platforms and devices, including television, mobile and internet media platforms. Football fans can look forward to catching the Scottish Premiership and Scottish League One when the season begins on the weekend of August 2-4, 2013.
With the deal Sony SIX continues to build on its football portfolio as currently owns rights to broadcast the 2014 FIFA World Cup qualifier matches, the UEFA EURO 2016 in France, the UEFA EURO 2016 qualifiers and the European qualifiers for 2018 FIFA World Cup.
SPFL Chief Executive Neil Doncaster said, "We are delighted to partner with Sony SIX to broadcast the new Scottish Premiership and Scottish League One into India for the first time. They are the ideal partner to generate local interest in our League. India is a major market for sports content and we look forward to working closely with Sony SIX and MP & Silva to grow our audience in this hugely populated country where the consumption of football continues to gain momentum."
On this new acquisition MSM India CEO Man Jit Singh said, "It has been our constant endeavour to bring other sports in a cricket crazy nation like ours. Considering the rise of youth interest in football, this gives us a great opportunity to bring viewers one of the most formidable football leagues. We are thrilled to have acquired the broadcasting rights of the SPFL and we look forward to contribute to the growing interest of football in India."
Commenting on this new initiative N.P. Singh, MSM COO, added, "The Scottish Premiership garners significant international attention and is another great addition to the catalogue of SIX's international sports content. The acquisition continues our momentum in establishing our foothold into diverse sports offerings. The Scottish Premiership is a great sporting property that will not only help us develop this sport in India but also continue to expand the fan base of football in India."
Andrea Radrizzani, MP & Silva Group CEO, said, "This new partnership between SPFL and Sony SIX underlines our ability to offer compelling content for broadcasters and business solutions for rights holders. We look forward to working with the SPFL to explore new markets to further build on the profile of the league globally."
MP & Silva was appointed by the SPFL in June 2013 to be its exclusive distributor of the live media rights outside the European Union territories. The multi-media rights cover cable, satellite, terrestrial, betting, mobile and internet platforms, apart from those retained by club channels from the season 2014/2015.