Seedorf wishes to coach Milan
941 //
16 Mar 2013, 14:13 IST
Rio de Janeiro, March 16 (IANS): Former AC Milan midfielder Clarence Seedorf has revealed a desire to return to the Italian club as head coach.
The 36-year-old playmaker is currently playing for Brazilian outfit Botafogo but admits his playing days are likely to end when his contract expires next year.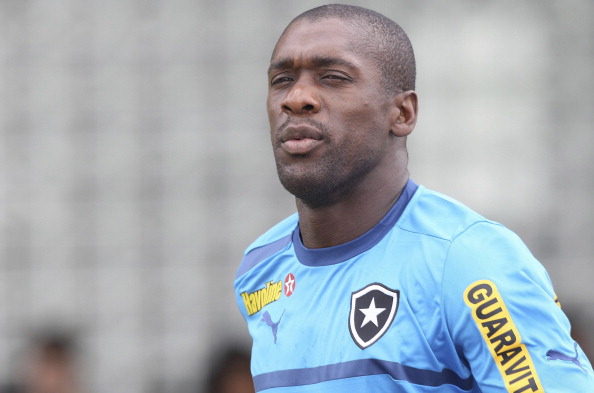 "When I left last summer it was a 'see you soon' rather than a goodbye," said Seedorf, who won two Champions League trophies during a decorated 10-year spell at the San Siro.
"It's true that I've always thought that I could become a coach when my playing days finish."
Seedorf said he would relish the chance to manage young Milan forwards Stephan El Shaarawy and Mario Balotelli.
"Stephan is showing that he is a great attacker. He has a good head on his shoulders and a lot of talent. He needs to continue on this path," he said.
"Balotelli, meanwhile, will continue developing. In some cases, he has to correct some aspects of his character. But he has great technical ability and excellent potential for improvement."