Simply the Manchester United way
1.04K //
12 Dec 2012, 11:05 IST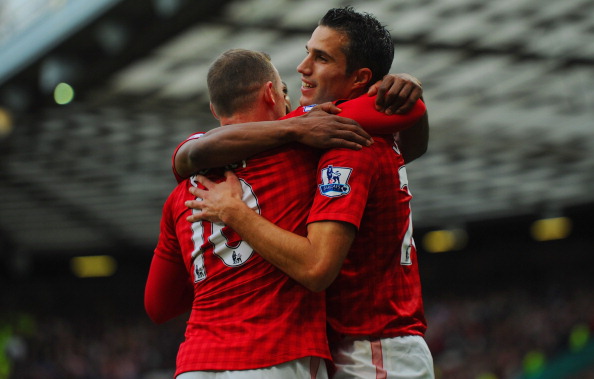 If ever you wanted to truly understand what makes a Manchester United fan, the events of Sunday night can serve as a wonderful reference point. As much as each of us likes to deny it, we love the roller coaster ride. The easy way is simply not our way! Imagine if Young's goal had been allowed and we had gone on to win 3-0. Yes, we would have been delighted, but the ecstasy we felt at the final whistle would have been missing!
Fans are a mirror reflection of the club we support. Yes, we have the will to dominate, the desire to win. But we hate it if there is no one challenging us, no 'perch' for us to conquer. It's a wonderful quality to have, for in sport as in life, what separates the good from the great is often the appetite for a fight.
I am absolutely sure, that all of us (Utd fans) would have taken a while to celebrate the 1st goal. But, the second goal would have got us screaming out of our backsides. Oh yes, we were beginning to realize a dream to conquer City on their own turf, to avenge the heartbreak when Aguero scored 'that'goal. We were also hoping that we don't lose our concentration and give away a 2 goal lead like we did at Stamford Bridge.
And then come the second half, RVP nearly scored, Young scored (but it wasn't given), and then City got two massive saves out of De Gea before getting third time lucky! Squeaky bum time was here. From there on, every time City passed the ball between Smalling and Evra, our heart skipped a beat. This was classic United, we told ourselves (reminding our fellow Utd fans of how we hung on against Barca in 2008). We BELIEVED we would hang on for a 2-1 or maybe even 3-1 if City got a bit desperate towards the end. Unfortunately, given the story of our season, that wasn't to be! There is an old saying – "Things need to get worse, before they get better". Somewhere in our hearts, we BELIEVED even when Zabaleta equalized. The emotional roller coaster was in full swing!
I doubt if there was any United fan in the world, wanting us to hold on to the 2-2 -  for it was feeling like a defeat. Bring on Chicha was the war cry. However, SAF, the wily old fox, knew better. Throw in a Salford lad with fresh legs in Welbeck. And that was when the game turned again. Welbeck robbed the ball from Clichy and when we got the free kick, most of us wanted only one man behind it  - "RVP". For he had been brilliant for 90 mins, held the ball well, hit the post with his (weaker) right foot and his chest control helped setup the counter attack for the 1st goal, which was a piece of sheer beauty. He deserved to win it for us.
When he first struck it, for a second it felt as if the ball had skimmed past the post and behind the net. Only when I saw the reaction of the Utd players, did the reality strike. We screamed in joy at our television sets  (I guess most of our neighbours are quite used to us screaming and jumping on late eveings/ nights over weekends. If we don't, I think they understand that United lost!). But, this was truly a chest thumping moment. We had beaten the noisy neighbours in stoppage time again! This was better than a 3-0. Sometimes, you feel more victorious in battle, when you are battered and bruised and than when you cruise.
When the final whistle blew, the emotions just erupted -  this was exhausting, for every United fan must have felt as if he was playing on that pitch for 90 mins. From the comfort of our living room, we dived, we jumped, we screamed – we were well and truly drained. Football in general may not always do that to you, but watching Manchester United is a whole different ball game. It is and will always be the hard way, because that is simply The United Way and we love it!