Sir Alex Ferguson is 26 and counting!
976 //
23 Nov 2012, 14:59 IST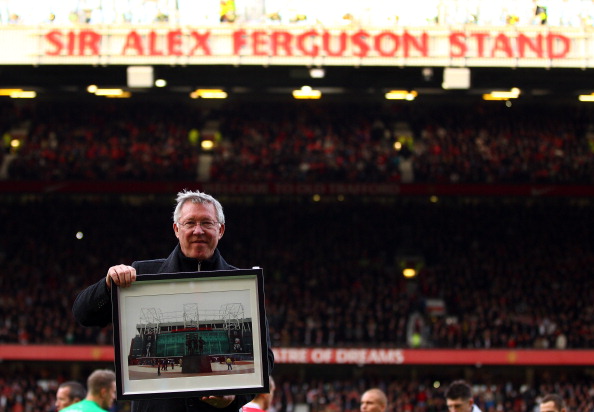 A bronze statue is being unveiled today, right outside the stand named after him at the Theatre of Dreams. Manchester United are playing QPR tomorrow. Incidentally this was the same fixture which Sir Alex walked into 26 years ago. In fact, '26 years' is quite an incredible number. It took 26 years after the 1966-67 trophy for United to become English champions again. Yes, this is monumental. Not only for the United fans but for footballing fans around the world. They can only hope and dream of having such a manager.
Today, Sir Alex can field a strong United side, who are all born much after he took over at United. This alone speaks volumes of his ability to seamlessly evolve year after year, squad after squad. Some great players have been created, molded, chastised  and eventually sold during his reign at Manchester United. Time after time, he has delivered for the club and fans.
Here are a couple of quotes on his longevity and his stint at the greatest club:
"I won't see his like again, I'm certain of that. We're really lucky, and people are really envious of us. He was born to do this job and I'm so proud that I know him." - Sir Bobby Charlton
"I don't remember anybody else being at the top, top level for such a long time. It's a fantastic thing – you can't even describe the achievement unless you know what it means. I myself am in this job and I know what it means. His commitment is always there, you never feel that his commitment is weakened. His demanding attitude towards his team is never weakened, his passion for the game has never weakened and that is something you have to admire. What I admire maybe the most in him is his forward-thinking. He is always ready to move with the times and never speaks about what he has done before. It is a job where you need to dedicate your life to football and Ferguson has done that and that deserves massive respect." – Arsene Wenger
"He's unique, especially in the modern day. If you go back many years then you will find somebody like him, but, [it's amazing] in the modern day at the highest level, where it is really difficult to survive in our job. He's absolutely incredible at what he does and we can't even imagine when he'll stop, he's unbelievable." - Jose Mourinho
He famously said – We will knock you off your perch. This was for Liverpool. Although, he hasn't said something similar to Barcelona – I am sure he is raging to stuff it to them, although he does admire them. He has conceded twice – It would have taken United level, with the number of Champions League trophies that Liverpool have won. If this was the challenge that egged him on in the last few years, there is a new kid around the block who has infuriated him much more – The Noisy Neighbors. Losing on goal difference, on the final day was agonizingly painful for the fans around the world. Imagine Sir Alex.
I can see him continuing at the club for atleast 4 more years. And with his record of winning trophies, you can add another 4 to 5 trophies in the period. Would be wonderful if those would be a couple of Champions League trophies.
Sir Alex – Thank you !!