Sir Alex: Rooney Will Score More
795 //
01 Dec 2012, 11:59 IST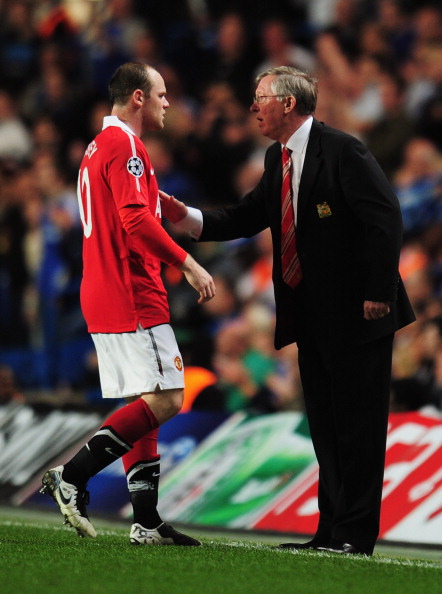 In the summer of 2012, Manchester United signed arch rival Arsenal's star striker and club captain Robin van Persie. Since then, Wayne Rooney has been overshadowed at the club with his less scoring stats this particular season. However, Manchester United boss, Sir Alex Ferguson, who celebrated 26 years of his career at the club last week,  insists he has no problem with Wayne Rooney's goal dearth.
"Wayne is going through a period like all strikers do," said Sir Alex. "He is not scoring. It will change once he starts to score reasonably regularly. Then it will become better for him. Also, he has missed bits of games. He has been off with tonsillitis. Wayne is the type of player who can't miss games. He needs to play all the time. I am happy with that part of his game [assisting goals], that is fine. If he can contribute to the team's success, then fine. But we would obviously like him to score more."
Wayne Rooney is considered as the star player at the club since the exit of Cristiano Ronaldo in 2009. However, Rooney's goal drought isn't a issue as his contribution is being seen through the assistance provided by him for goal scoring opportunities for other strikers at the club.
Sir Alex Ferguson also explained Rooney's new position in the game since the addition of striker, Robin van Persie, in the starting line-up for Manchester United. "With Robin coming, without doubt he is an up-front player. There is no question about that. He has experience and now our players are starting to realise how good he is. Hopefully that understanding gets better. There were some games where the way we kept possession was middle to wide, to middle to wide, without using the frontal area. We are getting more aware of the runs he's making and his movement up front."
Wayne Rooney's contribution for the club is necessary for the satisfactory wins in England as well as the European matches to be played by Manchester United. However, his contribution can be accepted by the club in both ways, scoring or assisting. But apparently, as Sir Alex stated, we would  obviously like him to score more.