Solskjær dreams of return to United as manager
672 //
06 Nov 2012, 09:51 IST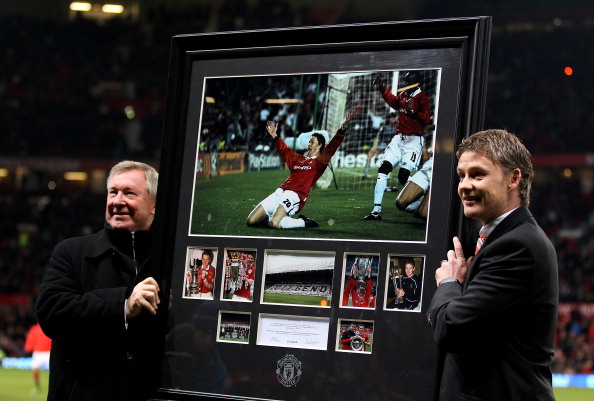 Ole Gunner Solskjær has admitted that his dream would be to return to Manchester United in the form of a manager, but has said that he's not taking anything for granted after his successful start to the world of football management. With just two games to go, Solskjaer's Molde team are top of the league once again, and look set to win back-to-back championships. The ex-United striker said his long-term goal is to manage in England, with a view to someday possibly landing the United job.
He said: "I'm not naive enough to say I can do that job, but in life you should have big dreams and big goals," he said. "It's a dream but let's take just one step at a time. I want to become a manager in England. At the moment I've just started and it's been two years more or less in Norway. So the time will come. I've spoken to clubs and explained it's a bit early as I want to learn and don't want to jump too big a bridge at the start. Managing is not easy but it's very enjoyable when you are winning, it's challenging when you have a bad start."
While there's no doubting that Solskjaer is currently too inexperienced to take the United job, it's clear that the potential is there. Molde had never won the Norwegian premier league title prior to Solskjær's arrival, and now they're set to win two on the trot. While it's important to note that it's a completely different ball game in England, you'd expect that given time, Ole could make the transition just as easily as he did as a player back in the 90?s.
With Sir Alex Ferguson looking to call it a day on his marvellously long United career in the next year or two, you'd expect it would be too early for the Norwegian to take over the helms at United directly from Ferguson. However, if his remarkable career in management continues, then I doubt many Reds would be too surprised to see Solskjær takeover leadership of United in the future – whether that be in 5 years or 20. I certainly know I wouldn't be overly shocked.