Sorry Denisov's Zenit exile ends
616 //
01 Nov 2012, 18:05 IST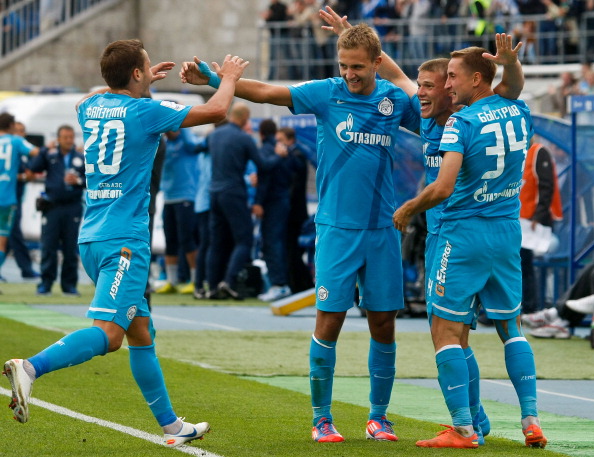 Moscow - Russia football captain Igor Denisov's six-week exile in the Zenit St. Petersburg reserves ended Thursday after he apologised for a pay dispute with the board, the club has announced.
Denisov was sent to the reserves in late September after arguing with management in protest at the large salaries doled out to new arrivals Hulk and Axel Witsel.
The club said he had gone on strike demanding a pay rise, but Denisov said he was concerned the new players' high wages would hurt team spirit.
Zenit said Thursday that Denisov had apologised to the team and fans at a meeting with club officials and was allowed to train with the first team again.
"It took me some time to realise what had happened," Denisov said in a statement on the Zenit website.
"I acted improperly in that situation, giving way to my emotions, and couldn't help my teammates and meet the expectations of our devoted fans."
Denisov, 28, has played his whole career at Zenit and said he was determined to see out his contract, which runs until 2015.
"I have a valid contract, I want and I must work it out till the end," Denisov said.
"I grew up and developed as a professional in Zenit and I want to bring benefit to my club."
Denisov has played 211 games for Zenit since breaking into the first team in 2002, and has 34 caps for Russia.
National team coach Fabio Capello made Denisov captain when he took over in July and stuck with him during the dispute with Zenit.