Southampton vs Arsenal: Five talking points
862 //
02 Jan 2013, 20:09 IST
Southampton battled their way out of the relegation zone as a new year present to their fans, while Arsenal's 7-goal attack pulled a no-show as the Gunners struggled to break down the Southampton defence, and had to settle for a 1-1 draw. It was a fairly surprising game with more of it being played near Arsenal's goal than the Saints' but at the end of the day, the honours were even. There were a couple of key refereeing decisions which could have gone either way in this game and could have changed the result altogether. They are part of our five talking points.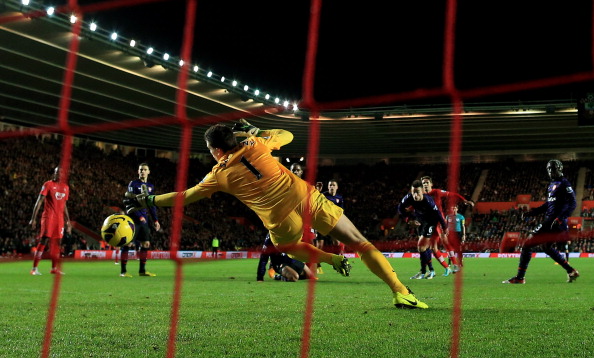 Until this moment, there had been few clear cut chances at goal, although both teams were looking to attack and trying their best to create chances. Here, however, Southampton got lucky when a returning Sagna was good enough to stop the ball from reaching Rickie Lambert on the counterattack, as he nicked the ball just before it reached the forward. Unfortunately for the full-back though, his clearance went straight to Puncheon, who held up play well and laid it off for Ramirez to finish past Szczesny. From his position, the Polish 'keeper could have done better, no doubt, but probably had his view obstructed with a host of players in the way, and conceded the opening goal of the match.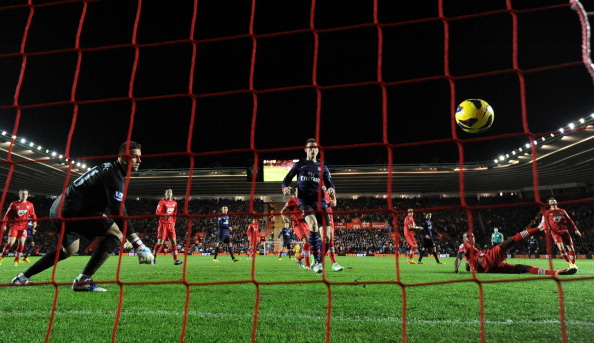 There were Polish 'keepers at both ends of the pitch and in Southampton's goal, Boruc was quite unfortunate to have conceded. While he made a couple of errors initially, when he fumbled easy catches, the goal was something he could have done absolutely nothing about. A good curling ball into the box from a Walcott free kick was tried to be cleared at an awkward height by Guly Do Prado, and ended up taking a deflection off him and rolling into the corner of Southampton's goal. Add to this the fact that there was only one occasion on which Arsenal really drew a save from Boruc in the match, and one realises how close Southampton came to beginning the new year with a win.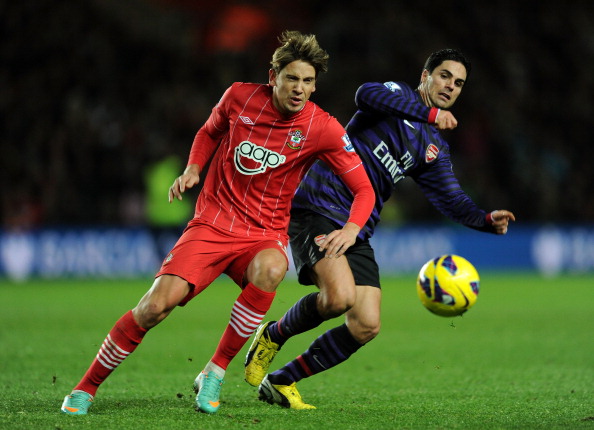 Southampton did indeed score a second goal, through Ramirez again, but their celebrations were cut short by the linesman's flag, which was raised to award a free kick to Arsenal for a push on Koscielny in the build up to the 'goal'. The initial reaction was to believe that the assistant referee had incorrectly given an offside decision against Ramirez, but replays, and the position of the linesman's flag indicated that he had spotted a push by Ramirez due to which play had to be stopped. It was a real shame though, as Ramirez showed excellent control to chest down the ball and finish on a swivel, but had to be content with just one for the match after a soft decision by the official.
Will the real Theo Walcott please stand up?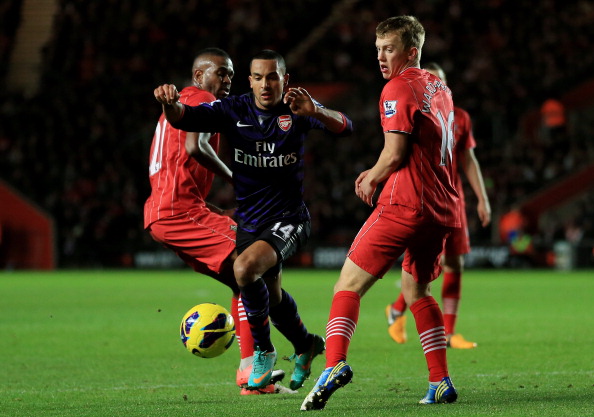 After a sensational hat-trick against Newcastle on the weekend, much was expected of Walcott, who was once again preferred to Giroud up front, perhaps in order to persuade him to sign a new deal at Arsenal. It was a move that did not work out too well for Wenger's side though, as poor decision making from the Englishman, along with some tight marking meant that he never really troubled Southampton. In fact, if not for Do Prado deflecting his free kick into Southampton's net, Walcott's contribution would have been entirely negligible over the full ninety minutes, even after the arrival of Giroud in a central role, and his move out wide to accommodate the Frenchman. Consistency is key, both for Walcott, and for Arsenal.
The Yoshida penalty incident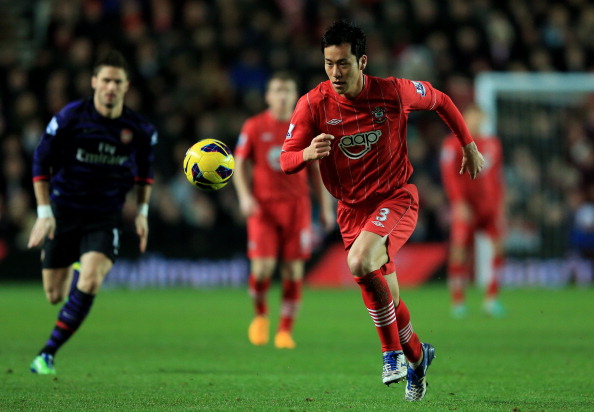 As early as in the seventh minute, Southampton could have had a penalty awarded to them, and put Arsenal on the backfoot. Thomas Vermaelen had a clumsy nibble at Yoshida, who was onside when the ball was played out for him, and could have seen the referee under pressure to award a penalty had he not stayed on his feet. As the incident happened, Yoshida did not go to ground, and the chance came to nothing. Fair play to Yoshida's credit for not being theatrical unnecessarily, but an incident which Southampton fans will regret not having got the benefit of, along with Ramirez's disallowed goal.