Spain needs three World Cups, then we can talk: Dunga
665 //
10 Dec 2012, 17:42 IST
Rio de Janeiro, Dec 10 (IANS):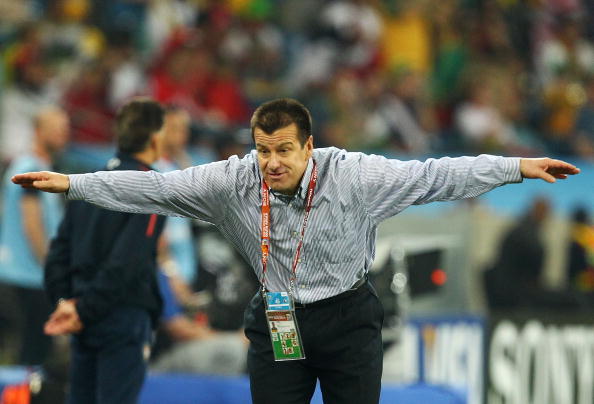 Former Brazil football coach and World Cup-winning midfielder Dunga says Spain needs to win another two World Cups before being considered in the same company as the South American football giants.
Dunga captained Brazil to football's greatest prize in the United States in 1994 but was unable to replicate his success as coach, leading the team to a disappointing quarter-final exit at the 2010 World Cup in South Africa, reports Xinhua.
He said Spain could not yet be mentioned in the same breath as Brazil, despite having won three consecutive major tournaments.
"Spain have won only one World Cup and they are getting success just for the past four years. Let them win at least two more World Cups and then we can talk about their pedigree," Dunga said.
Brazil has won a record five World Cups, including three from a possible four between 1958 and 1970.
Italy is the second most successful nation with four, followed by Germany (three) then Argentina and Uruguay (two each).
Dunga backed the decision by Brazil's Football Confederation (CBF) to appoint 2002 World Cup-winning coach Luiz Felipe Scolari to again lead the team after last month's sacking of Mano Menezes.
"Scolari is the right man for Brazil at this moment," Dunga said. "He has the experience and immense knowledge of the game.
"He has guided the team to the World Cup title once and I strongly believe that Felipao will come up with another winning recipe. I'm sure he has the backbone of his squad for the 2014 World Cup already in mind."