Spanish court schedules Karim Benzema's case on the day France face Spain in 2014 WC qualifiers
1.03K //
03 Mar 2013, 12:58 IST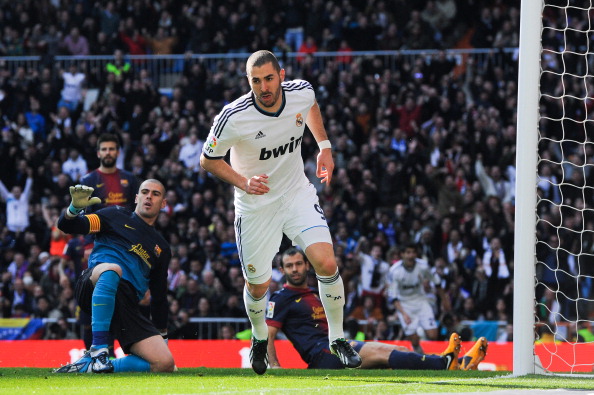 Didier Deschamps' counter question to the Spanish media over key striker Karim Benzema's court hearing on March 26, a key international date, related to rash driving in Madrid said it all. The French national team boss looked uncomfortable in an interview with a Spanish television on the sidelines of Saturday's El Clasico at the Bernabeu.  "Only that day was available?" Deschamps asked seriously before adding, "I hope we can find a solution because he is a very important player for us."
Incidentally, Benzema scored the opening goal after just five minutes in Real Madrid's stormy 2-1 victory over Barcelona. The Spanish judiciary, it seems, has done a huge favour to the national team by fixing March 26 as the hearing date in a Madrid court, the same day France take on Spain in a crunch World Cup qualifier at the Stade de France. Ironically, it was the French striker who asked for a postponement of the hearing as he was set to appear last Tuesday, but was in full preparatory mood for the midweek Cope del Rey semi- final second leg clash against the Catalans.
France trail Spain at the top in Group I only on goal difference with both teams locked on seven points and the Stade de France meeting could inevitably turn out to be the decisive clash which would determine the group toppers on the road to Brazil 2014. On 22nd March, Spain host Finland in Gijon while Les Blues face Georgia in Paris and these are the games both teams are expected to cruise to victory in turn setting up an intriguing clash four days later between the perennial football giants. France earned a valuable point in Madrid when the two teams met at the Vicente Calderon on October 16 in the reverse fixture.
It could be a coincidence that the Spanish judiciary fixed the hearing date on March 26; but in all likelihood, the date could be brought forward or postponed as Spanish courts have a history of allowing appearances to be rearranged if the defendants can provide valid professional or personal reasons and has already been reschedules on one occasion due to Copa del Rey commitments and if the date is not changed again, there would not only be a French media uproar but a French Football Federation inquisition on the Spanish judiciary's fixing of the date. As there is a lot of talk on the judicial hearing on March 26, Karim Benzema has a lot to answer to his French boss and the country's football fraternity as to why there have been numerous rash driving incidents throughout his three-and- a-half season stay at the Spanish Capital. In the early hours of February 3, he was clocked driving at more than 200 kmph on Madrid's M40 ring road, almost twice the speed limit. The France international, if proved guilty, could face a heavy fine, a driving ban for long periods and even a short prison sentence.