Spartak agree to Movsisyan deal
621 //
08 Dec 2012, 22:03 IST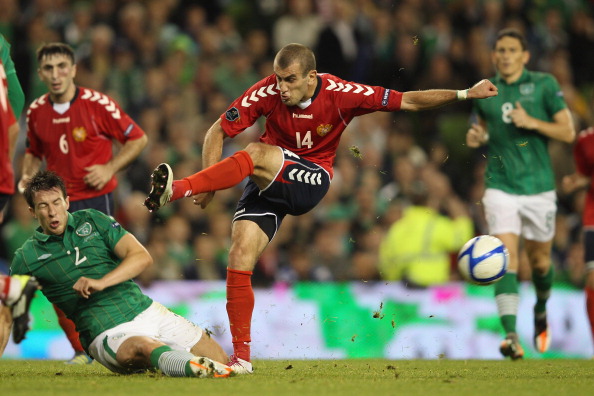 Moscow - Spartak Moscow have finally confirmed that they have a agreed a deal with FC Krasnodar for striker Yura Movsisyan.
Spartak had been silent for more than a week since the Armenian-American coach at Krasnodar Slavoljub Muslin announced the deal had been done.
Movsisyan's agent Patrick McCabe said Wednesday it was "still not complete," but Spartak now say they have an agreement in place.
"Spartak and Krasnodar have struck an agreement in principle on the transfer to our club of the Armenian international striker Yura Movsisyan," a website statement said Saturday.
"All the transfer documents will be processed and the contract with the 25-year-old forward will be signed in the near future."
Nine goals in 13 league games this season have won former Major League Soccer (MLS) star Movsisyan plaudits across Russia. Only Alexander Kerzhakov of Zenit St. Petersburg has scored more this season.
The California-raised forward started his career in the United States with the Kansas City Wizards and Real Salt Lake, winning the MLS title in 2009, and joined Krasnodar last year after a spell in the Danish league.
He has scored five international goals in 18 games for Armenia.