SportsKeeda Weekly Football Quiz #6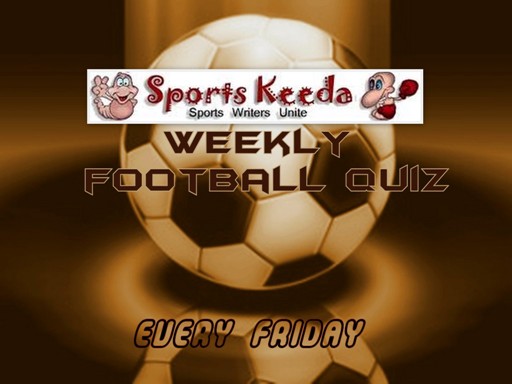 There's a famous football quote which goes thus – "Soccer is not just about scoring goals – it's about winning."
The SportsKeeda Weekly Football Quiz – The ultimate test for your football acumen, which is in its sixth edition this week, gives a chance for you to prove your knowledge on the beautiful game. There are five questions related to football in this quiz. All you have to do is guess the answers for these questions and post them as comments below. The first person to get all the five answers right will be rightfully named as the 'Football Fanatic of the Week'. The right answers for these questions and the winner will be announced in next weeks SportsKeeda Weekly Football Quiz #7. So, hurry up and post the answers as comments below this post.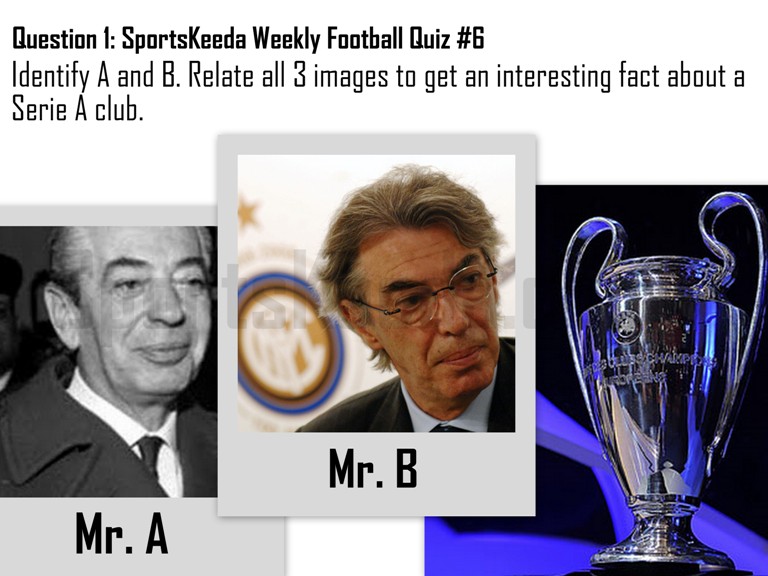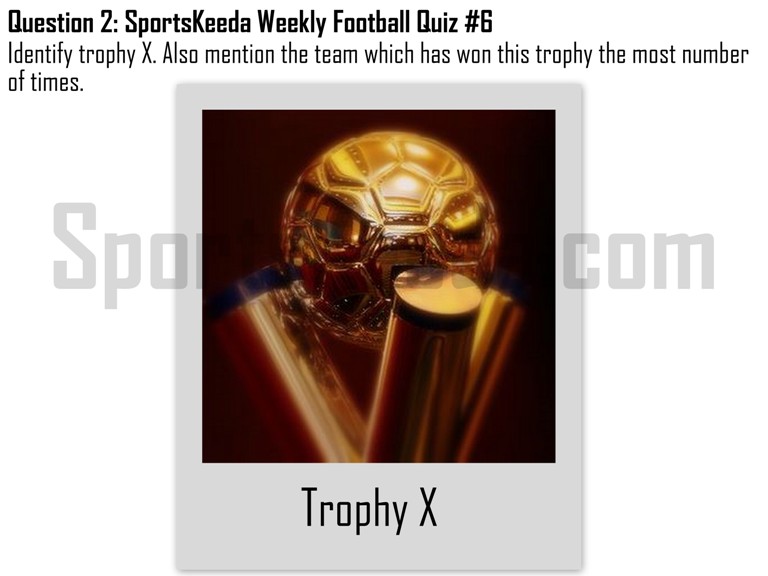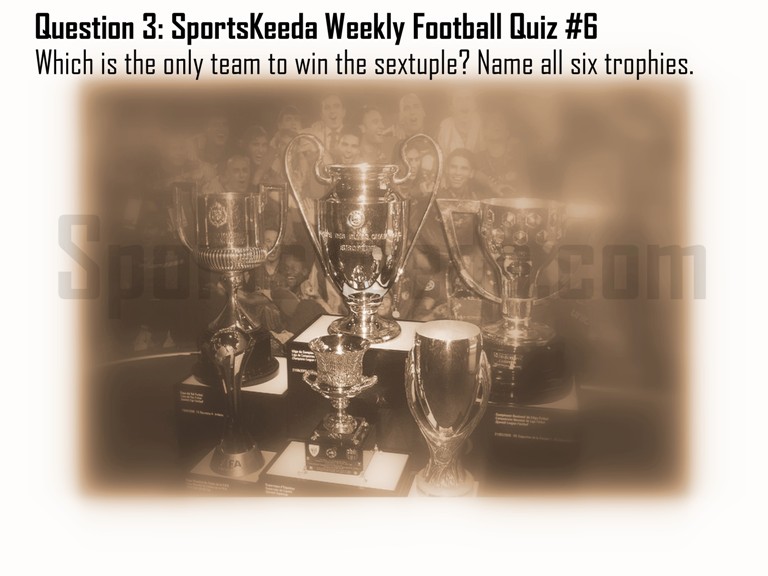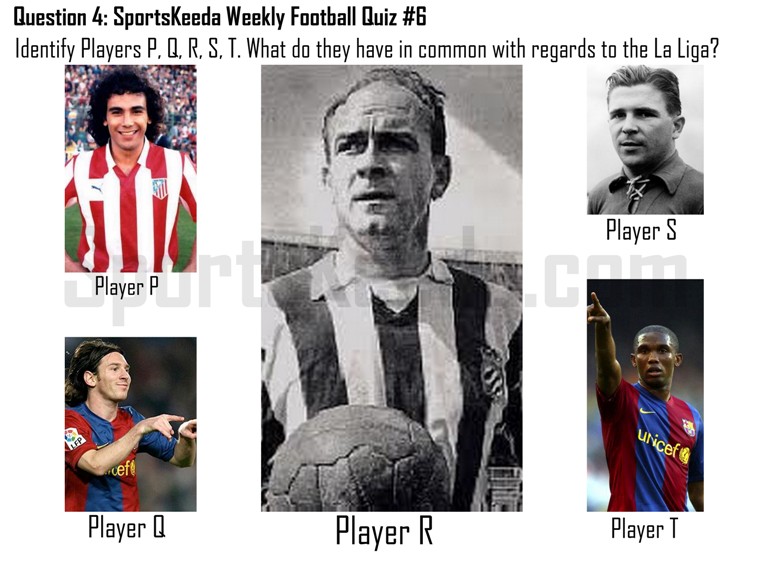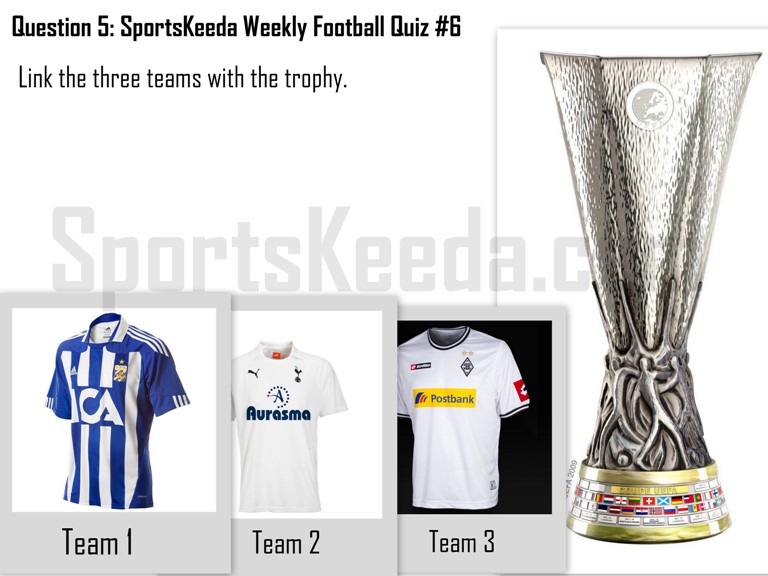 Answers for last week's SportsKeeda Weekly Football Quiz #5:
1. The only African player to win FIFAs World Player of the Year Award is George Weah of AC Milan & Liberia.
2. P – Stephen Warnock, Q – Michael Dawson, R – Michael Carrick, S – Joe Hart.
They were the only four players in the England team to not play in the FIFA World Cup 2010 despite being picked in the 23 man squad.
3. Z – Shay Given (116 caps to date),Y – Robbie Keane (111 caps to date),  X – Steve Staunton (102 caps) and W – Kevin Kilbane (110 caps to date) are the only four players to cross the mark of 100 caps for Scotland.
4. The African Cup of Nations. The 2010 winner was Egypt.
5. Barcelona's slogan 'més que un club' means 'more than a club'.
It was coined by its President, Narcís de Carreras, in his presidential acceptance speech in January 1968 who was the first person to use these words to describe the social importance of FC Barcelona in Catalonia/Catalunya.