State of the Premier League: Where does Arsenal stand?
1.87K //
04 Feb 2015, 15:16 IST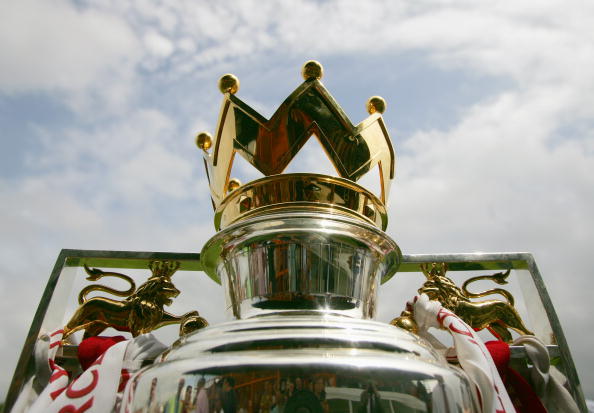 The weekend got off to a tetchy start when we learned that Chelsea would go into the weekend without Diego Costa but Liverpool would have back Daniel Sturridge and, other than the Chelsea-City clash, most everyone else would be playing mid-table or lower clubs. By the time we squared off against Aston Villa, we knew that Chelsea and City had drawn and most everyone else had won, meaning we would have to win against Villa just to keep pace.
For Southampton to later slip up at home against Swansea tightens things up, whether this refers to the top of the table or to the state of the Saints' sphincters. Sprinkle in a few transfers, and off we go.
Chelsea
? Position: 1st
? Record: 16-5-2
? Points: 53 (76.8%)
? Form: WDLWWD
? Last match: Chelsea 1-1 Man City
Jose Mourinho has found his conspiracy, the one around which he creates a fortress mentality. Apparently, there's a conspiracy against Chelsea and everyone's in it. That Costa will serve a three-match ban for stomping on two players in the League Cup is clear, incontrovertible evidence of it. There's no other explanation.
More seriously, Chelsea have now dropped seven points from their last five fixtures and have lost all of that early season momentum. Heck, after scoring against City, they didn't attempt a single shot as they played for a draw. At home. Against the only club likely to challenge them for the title.
Still, that's the Specious One, cynically strategic to the end. Shrewd as ever, he surely knew that a draw would suit his purposes just fine. Going forward, Mourinho has unloaded the unwanted Andre Schurrle and replaced him with Juan Cadrado. Whether that amounts to something, time will tell.
? Next match: Saturday at Aston Villa
---
Manchester City
? Position: 2nd
? Record: 14-6-3
? Points: 48 (69.6%)
? Form: WDWDLD
? Last match: Chelsea 1-1 Man City
The malaise that has slowed Chelsea seems also to have infected City, who have dropped nine points from their last four fixtures. The idea that this is a two-team race fades a bit, though, when we consider that City now trail Chelsea by five – and Manchester United trail City by the same, followed by Southampton and Arsenal one point behind them.
The absence of Yaya Toure and perhaps Wilfried Bony, both at AFCON, may have denied City of a few options, but it exposes City's dependence on Toure's drive. Without him, the Fernando-Fernandinho pairing struggles to command the middle of the pitch or to threaten on attack.
With Cote d'Ivoire through to the AFCON semi-finals, Toure (and Bony) will be unavailable for at least one more matchday (the final is on 8 February). They have been very quiet in the transfer window, whether this be a result of satisfaction with the squad or concerns over FFP.
? Next match: Saturday vs. Hull
---
Manchester United
? Position: 3rd
? Record: 12-7-4
? Points: 43 (62.3%)
? Form: WDDLWW
? Last match: Man Utd 3-1 Leicester
United finally avenged itself by upsetting the mighty Foxes, who had thrashed them in the reverse fixture back in September. But the symbolism is stronger than the schadenfreude. Back then, we sniggered and laughed, but it's now Man Utd who sit third on the table. They're still a sputtering, ponderously dull team, equally likely to score or concede in bunches, but it's arguable that the offense will gel sooner or later as they draw strength from having nothing else to fight for but the EPL title and the FA Cup.
United have an inside track on third with unmined potential to boot. If Wayne Rooney, Robin van Persie, or Radamel Falcao find their shooting boots, well, that could be enough to lay to quiet the critics. With all of the business they did this summer, it's little wonder the only addition of note was that of Victor Valdes.
? Next match: Sunday at West Ham
---
Southampton
? Position: 4th
? Record: 13-3-7
? Points: 42 (60.9%)
? Form: WDWWWL
? Last match: Southampton 0-1 Swansea
Without the injured Victor Wanyama, Morgan Schneiderlin, or Toby Alderweireld, Southampton were the only top-five side to lose, dropping them to fourth, level on points with Arsenal. After having drawn with Chelsea and then beaten Arsenal and Manchester United, it looks as if the Saints have improved on their last such string of fixtures, which seemed to demolish and demoralise them.
That they flew through with such flying colors only heightens the contrast against this latest result; it was Swansea's first win in five outings, and it increases the pressure on Southampton. They still boast the stingiest defense in the Premier League (17 goals conceded), but one has to wonder when or if the pressure of sustaining this form will cause them to crack even without European competitions to sap them.
They look like they've secured a loan for Benfica's Filip Duricic, who will boost their midfield a bit but is unlikely to vault Southampton towards the top of the table.
? Next match: Saturday at QPR
---
Arsenal
? Position: 5th
? Record: 12-6-5
? Points: 42 (60.9%)
? Form: WWLWWW
? Last match: Arsenal 5-0 Aston Villa
It appears that Arsenal might be the hottest team in the EPL right now (more on that later), and we're hailing the manager for some new-found tactical flexibility. Whether it was stubborn, catenaccio against Man City or marauding counter-attacks against Aston Villa, it looks as if Arsène Wenger has asked his players to adapt to the XI they face – or they've learned to do so on their own.
Villa did itself no favors with a high line, which surely had Theo Walcott drooling on his return. Beyond that, though, we have now won five in a row (including the FA Cup) since losing to Southampton, claiming four clean sheets while bagging 15 goals as well. If this trend is to become a calling-card, so much the better: it deprives our opponents of one of our most glaring weaknesses (getting hit on counters) and plays to some of our most devastating strengths (hitting on counters). Funny symmetry there.
As to transfers, we've had a decent window with Bielik and Gabriel.
? Next match: Saturday at Tottenham
---
Tottenham
? Position: 6th
? Record: 12-4-7
? Points: 40 (58%)
? Form: WDWLWW
? Last match: West Brom 0-3 Tottenham
Spurs carved the Baggies open through early goals from Christian Eriksen and Harry Kane, to which Kane added a second-half penalty. The kid now has 20 goals across all competitions, and even if most of these have come against lower-tier opponents, he and Spurs have got to feel some confidence from having scored 11 goals in their last four outings, nearly tripling their output over the previous 19 matches in which they scored just 24.
All season, they've trod a precariously narrow path, milking each precious goal. Their +5 goal difference is the lowest among any squad in the top eight, and if they can sort out their terrible home form (9th in the EPL) while sustaining their terrific away-form (3rd in the EPL), they will make the race for a top-four spot even more crowded than it already is. The only transfer news I can find refers to Aaron Lennon joining Everton, for what that's worth. Harry Kane did put pen to paper on a new contract, so maybe he will apply a little bit handbrake to things.
? Next match: Saturday vs. Arsenal
---
Liverpool
? Position: 7th
? Record: 10-6-7
? Points: 38 (54.5%)
? Form: WWDWWW
? Last match: Liverpool 2-0 West Ham
Liverpool didn't just defeat West Ham, they overtake them on the table and in this rundown. West Ham had been flying high but seem to be fading as injuries deplete them and as rivals stop underestimating them. Sam Allardyce was doing a great job – but we're talking about Liverpool now.
Daniel Sturridge is back and looks like he means business after five months out. Not only did he score in his first action since the start of the season, his return means that Raheem Sterling no longer has to carry Liverpool's load on his slender shoulders. Even before Sturridge's return, Liverpool had found some form, winning five and drawing two in their last seven EPL matches, with a midweek loss to Chelsea in the League Cup the only such blemish since mid-December.
Yes, they have an FA Cup replay against Bolton to deal with, but they seem to be gathering strength. No transfer news that I've detected. No surprise after the summer they had.
? Next match: Tuesday at Bolton (FA Cup), Sunday at Everton (EPL)
There you have it. Few earth-shattering moves. If anything, our signing of Gabriel might stand as the most significant of the bunch. Chelsea's move for Cuadrado offsets their unloading of Schurrle, and the other moves hither and yon seem to amount to little more than a reshuffling of things here and there. In previous winter windows, we might have come away feeling more than a bit aggrieved at our lack of activity.
Whether you look at our business in relative or objective terms, you might have to admit to a bit of optimism. We've found and signed the best available centre-back, despite the needs of a few rivals for the same. We're not alone in dreaming of a second-half surge (Liverpool and Manchester United are just as well-positioned as we are), but I feel like there's something in the air at the Emirates.