Steven Gerrard: Beyond the Milestone
857 //
15 Nov 2012, 18:04 IST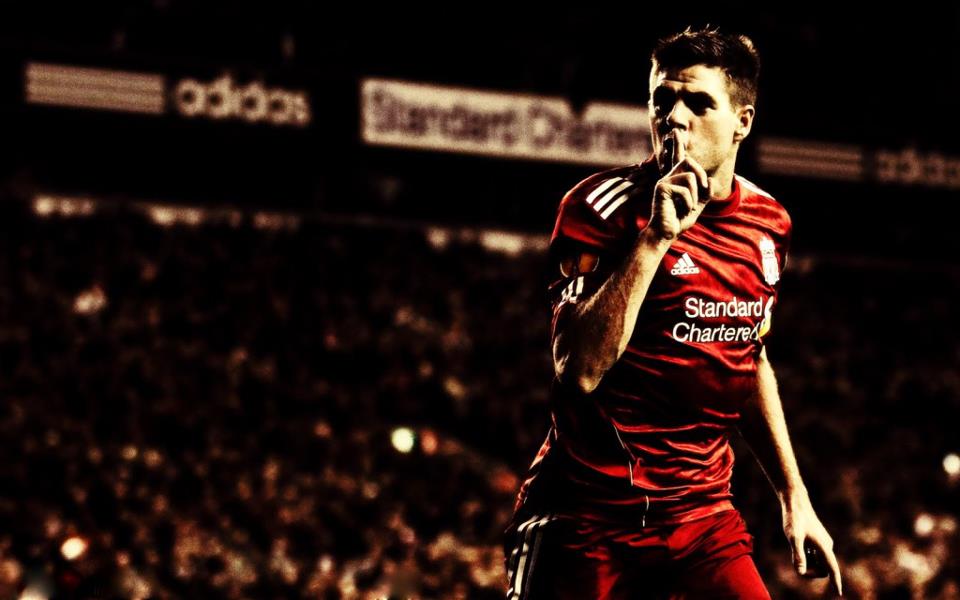 Steven Gerrard. From Pele to Zidane, from Didi Hamann to Zlatan Ibrahimovic, the name STEVEN GERRARD means Mr. Football, a true ambassador of the game. He is the player who scored in CL final, UEFA cup final, FA Cup final, League Cup Final, Super Cup Final.
If one looks at the latest games of Liverpool FC, then it can be easily seen how he stands by the youngest members of the squad whenever they make any fouls or the referees are trying to give them a card. He always takes a step forward to protect them by all means.
If one can look at the despair in his eyes after the defeat against Manchester United, he/she can see how frustrated he felt after losing the game due to some poor refereeing. After the historic verdict of Hillsborough disaster, he played for his cousin John-Paul who was also a victim of that disaster.
He is the true face of loyalty towards his club, towards millions of fans.
Recently, he represented his club for the 600th time and his country for the 100th time, both huge moments in a footballer's life. Now, if we compare his current game to his game from the start of his career, one thing is evident, he has become more compact and more responsible. But, he suffered a problem in the beginning of his career when he used to make some tough tackles for which he had to suffer strict reaction from his coaches. These are some memories from his past, which can help us to deduce how he has changed himself as a player.
To be very frank, he has never got the chance to play for England as an attacking midfielder due to the presence of Frank Lampard in big tournaments, which may have prevented us from seeing the best of him in the 3-Lions jersey.
Still, he has got natural leadership skills and has always executed them quite perfectly. After the departure of Xabi Alonso from Liverpool, we have seen him playing in a more defensive role. To describe his class more perfectly, I can say that his leg in known as Hammer, because of the power he exerts on the ball before hitting a shot, and it has been his philosophy to play the game since childhood. One will always remember the goals scored by him against West Ham in 2006 FA cup final using his hammer.
He suffered some shocking moments, like not bagging  the World Cup ever, missing a penalty against Portugal in 2006 WC final and some severe injuries which cast shadows on his career. The most interesting part is that he never left his club despite being offered some sky high amounts from biggest clubs, despite having failed to win trophies for 5 consecutive years.
I personally believe he still has 3-4 year's of football left in him. He has lost his sharpness a bit due to some injuries and can give away the balls sometimes which is not expected. But, he has the huge responsibility to help make Liverpool a future force with the likes of Sterling, Suso, Coady, Morgan, Pacheco and others. He can direct them on the right way and playing alongside him in the ground is going to be a huge achievement for them. Now he has even more responsibility, not only to keep up his good game, but also to influence the next gen reds. At 32, he is now more experienced, and a mentor which Liverpool FC needed for a long time.