Suarez-Evra incident was blown out of proportion – Former Uruguay midfielder Ostolaza
768 //
23 Nov 2012, 18:45 IST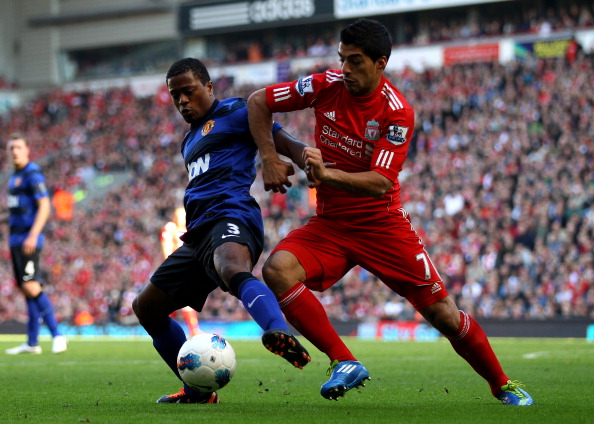 'Love him or hate him, but you can't ignore him' is a common phrase used by television commentators while describing Luis Suarez. The Uruguay and Liverpool player is undoubtedly one of the best in the modern game but for all his qualities, the 25-year-old remains a controversial figure.
While of late he has been mostly criticised for going down too easily, it was his alleged racist remarks on Patrice Evra that earned him the 'villain' status in England.
Suarez, who is currently the top scorer in the English Premier League (EPL) with ten goals, however has full backing from former Uruguay midfielder Santiago Ostolaza, who played in the 1990 FIFA World Cup in Italy. Ostolaza believes Suarez's personality earns him more enemies than friends on the pitch but that only brings the best out of him.
"Suarez has characteristics that cause friction during games but it suits him. During matches, it's important to take advantage of situations and I think it's all part of the game. The event with Evra was blown out of proportion and could have been fixed in a better way," Ostolaza told Sportskeeda in an exclusive interview.
Ostolaza won 43 international caps and lifted the Intercontinental Cup in 1988 with Uruguayan giants Nacional after beating European champions PSV Eindhoven on penalties with Ostolaza scoring twice in the 2-2 after 120 minutes and also converting one of the spot-kicks.
He played under current Uruguay head coach Oscar Tabarez, who was also in charge in the 1990 World Cup.
"Tabarez is a great coach and an excellent person. It seemed logical to me that he would have another opportunity to manage the national team. With the massive experience he acquired managing the biggest teams in the world after 1990, he was the obvious choice," Ostolaza said.
Under Tabarez, Uruguay seemed to have restored their glory days as they finished fourth in the 2010 FIFA World Cup and won Copa America 2011.
But they have struggled after that as they are currently fifth in the 2014 World Cup qualifiers (South American section) and got knocked out from the group stage of 2012 London Olympics.
Ostolaza is confident that Uruguay will qualify for 2014 Brazil but thinks it would be unfair to expect them to repeat the success of 1950, when they lifted the World Cup on Brazilian soil.
"This is not a great phase for our national team because all our opponents have devised a formula to contain our attacking threat (of Edinson Cavani, Diego Forlan and Suarez).
"But Uruguay is a good team and I believe they are up there with the likes of Brazil, Argentina and Colombia. I am hopeful that we will play the World Cup in Brazil, but it would be unfair to ask the players to repeat the feat of '50, which was unique," the 50-year-old stated.
Thanks to Kizuna Group